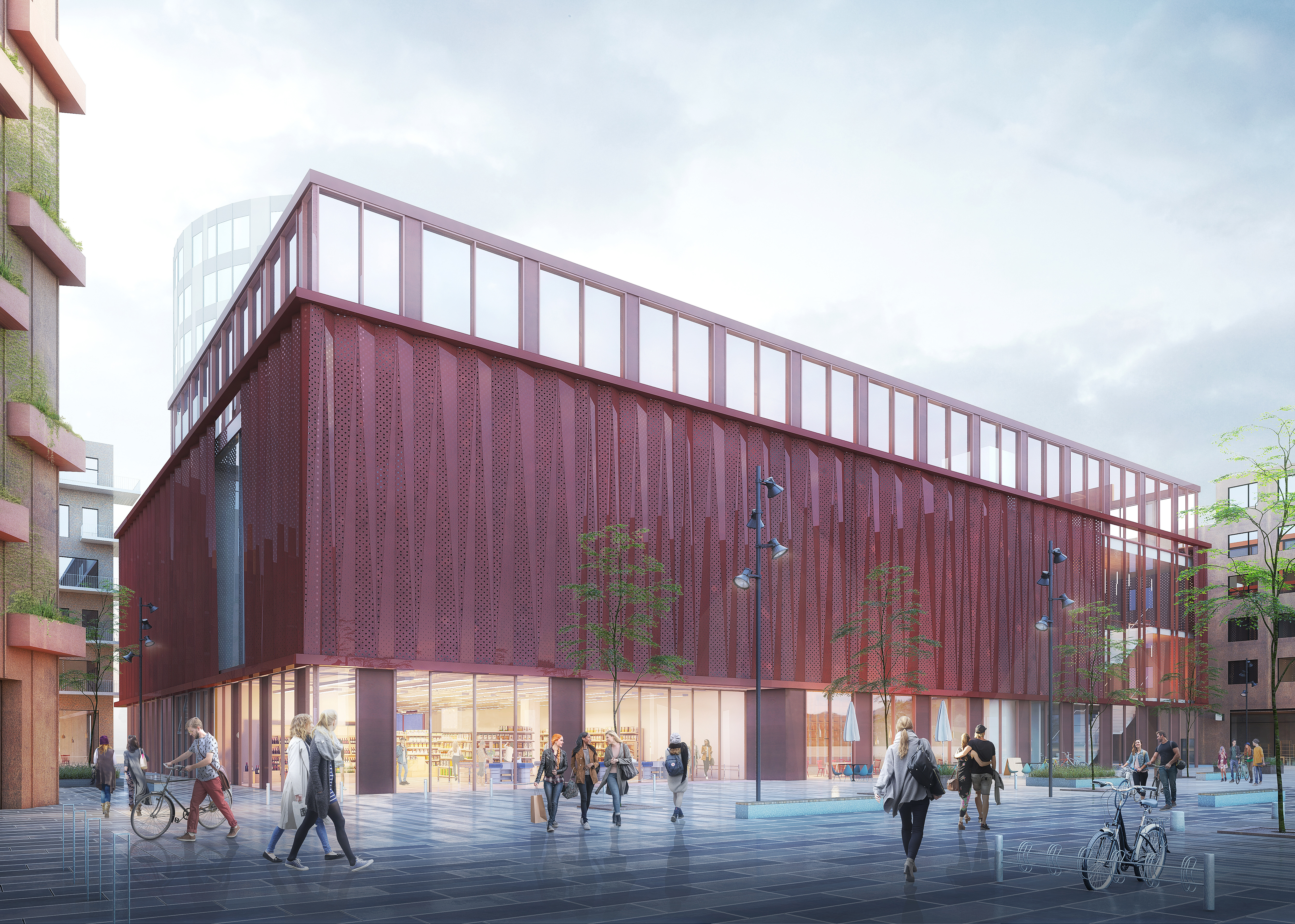 Big Bio
Nordhavn
Project owner: NREP
KI: Structural design
Where: Copenhagen, Denmark
When: 2020
Big Bio Nordhavn
Project owner: NREP
KI: Structural design
Where: Copenhagen, Denmark
When: 2020
New state-of-the-art movie theater in Copenhagen
Big Bio Nordhavn is a new state-of-the-art movie theater in the northern part of Copenhagen in the middle of "Århusgadekvarteret". Besides 5 theaters with room for 650 visitors, the building will feature a restaurant at the top, and mixed commercial space at ground level. The building is part of a grand design plan for the new Nordhavn district, which includes sustainable, unique and innovative concepts.
The architectural vision included an open and flexible ground floor design, which was achieved by using composite beams and columns. One of the advantages to this type of construction, is that no insulation is needed for fireproofing, resulting in very slender columns. The face of the building was designed with reference to the big red theater curtains, that most associate with going to the movies, giving the building a unique and impressive look.
The participants
Big Bio Nordhavn is designed for NREP with Vestergaard Nielsen A/S as prime contractor, KI as main structural engineers.
Our role
As the main structural engineers we had the overall responsibility for the building structures as well as detail design of the steel and composite structures.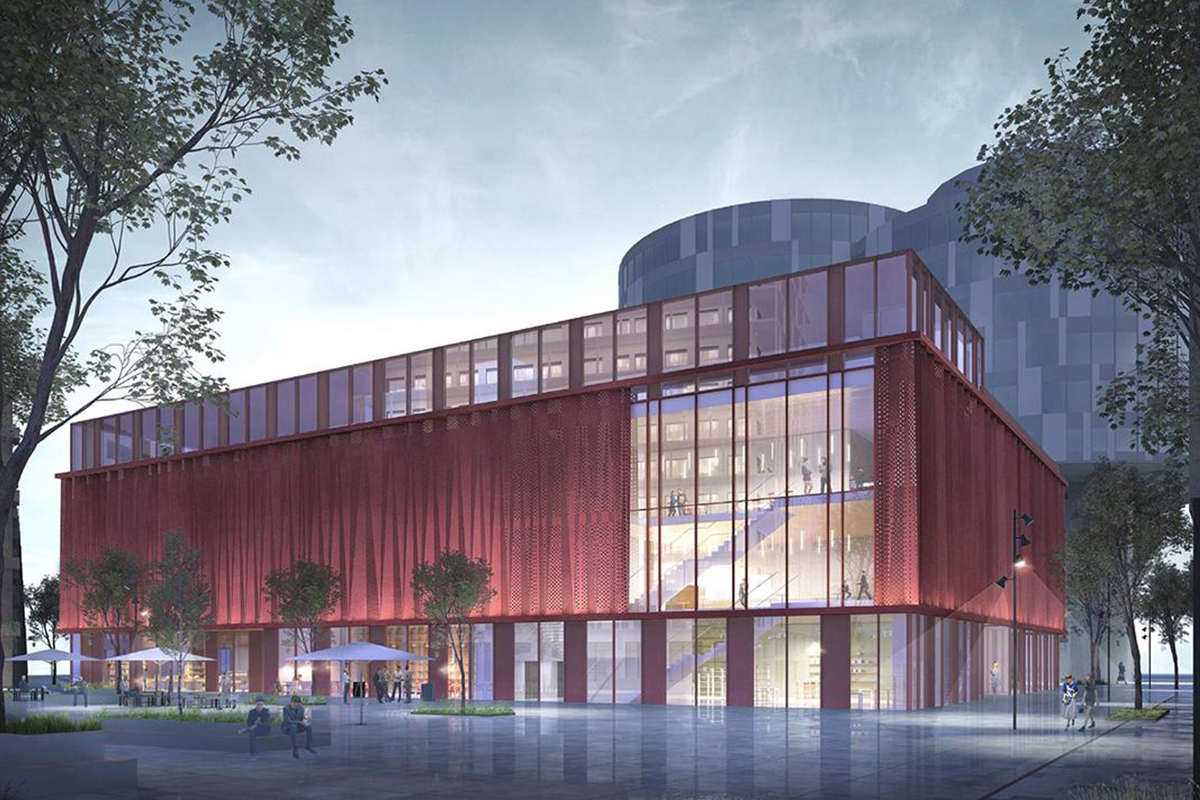 The building is located on Hamborg Square close to the iconic silo buildings of northern Copenhagen.
Photos from the construction site in fall 2018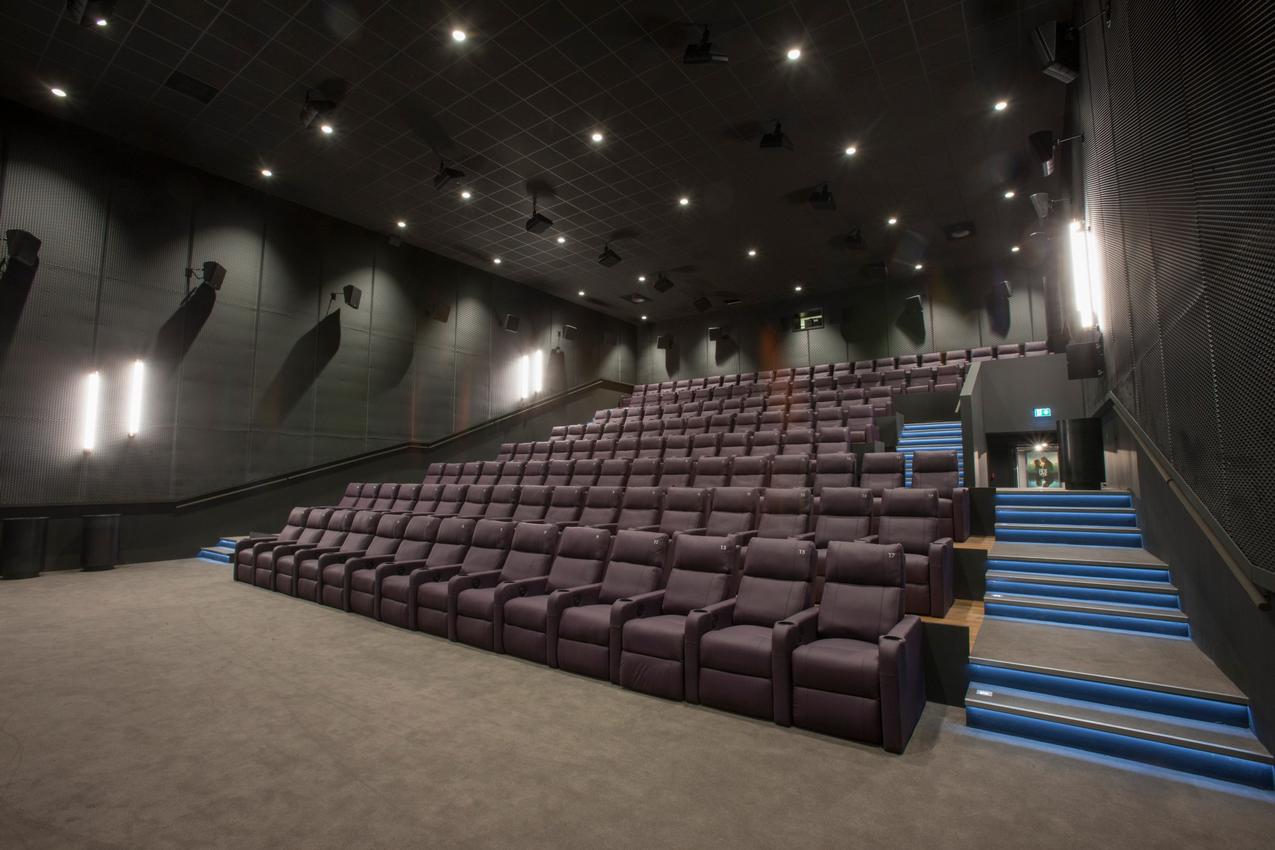 Big Bio Nordhavn is equipped with recliner chairs and the newest sound technology from Dolby in all theaters.