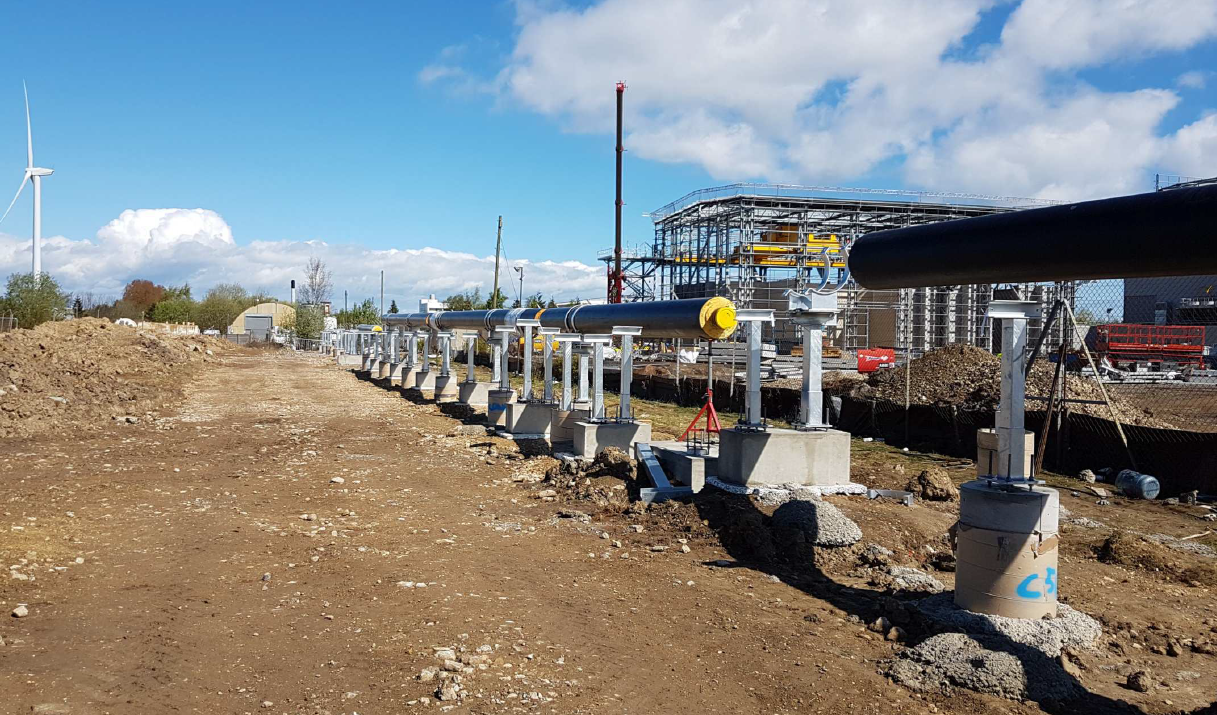 Cramlington
Biomass
Project owner: BWSC
KI: Foundation design for steam pibes
Where: Cramlington, UK
When: 2017
Cramlington
Biomass
Project owner: BWSC
KI: Foundation design for steam pibes
Where: Cramlington, UK
When: 2017
Above-ground pipe connection
The "Cramlington Biomass" power plant produces electricity by burning bio-fuels, and as a by-product, excess heat is produced. This heat can be used in two adjacent factories, and to transport the heat to these, a steam pipe connection from the power plant to the factories had to be established. It was decided that the steam pipe connection should be above ground, to avoid the high cost of burial.
Drilled piles chosen over point foundations
KI was hired by BWSC to design the foundations for the connection. The project was originally outlined with point foundations, but since the load-bearing soil layers were at considerable depths, KI chose to make the foundations as drilled piles. This approach was easier to carry out for the contractor, and required significantly less excavation work, allowing the project to be carried out faster and cheaper. The entire design was cost-optimized, and the project came to consist of many different types of foundations, depending on e.g. the number of pipes to be supported.
Read more about our expertise within geotechnical constructions.
The pipe connection extends over several kilometers
The connection consisted of many different foundation types adapted to the soil and how many pipes they were to carry