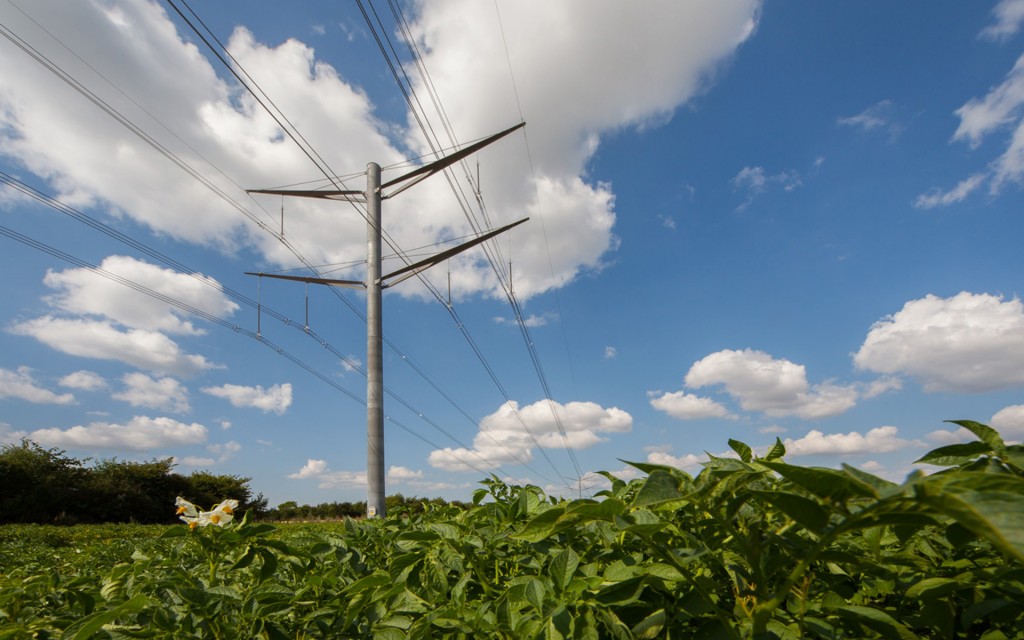 Eagle Pylon Family
Project owner: Energinet
KI: Structural design
Where: Jutland, Denmark
When: 2010-2015
Eagle Pylon Family
Project owner: Energinet
KI: Structural design
Where: Jutland, Denmark
When: 2010-2015
A beautiful alternative to the traditional power pylon
The power pylons carry a 2x400 kV high voltage line 172 kilometers from Kassø to Tjele in Jutland, Denmark. The Eagle pylon family includes a suspension pylon, flying angle for small line deviations, a tensions pylon and a terminal pylon. The flying angle pylon features a novel V-shaped insulator arrangement, which was developed in collaboration with an insulator manufacturer during the design process. The pylons are 35 meters tall and assembly is carried out easily on-site.
The new connection is being built next to the old line of power pylons, which will be removed once the new line is complete.
KI carried out the full engineering development of the pylon family in close collaboration with the architects.
The participants
Architect: Bystrup Architects
Consulting engineers: KI
Photo credit: Bystrup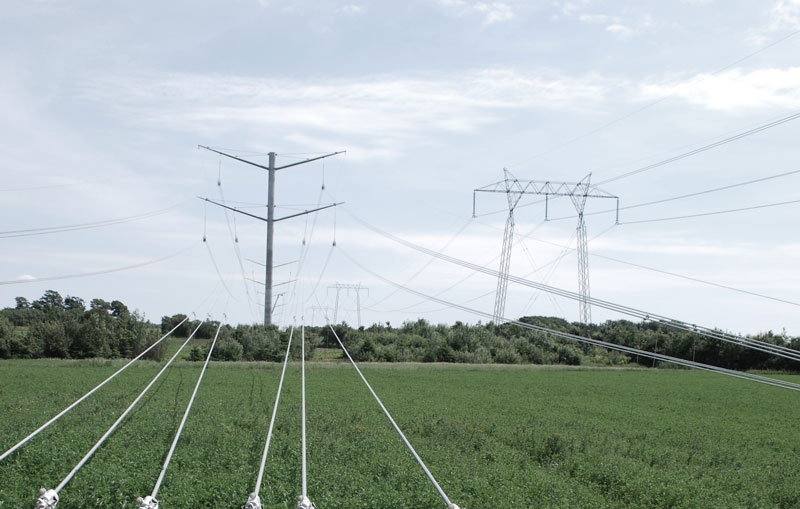 The Eagle pylon next to the old pylon.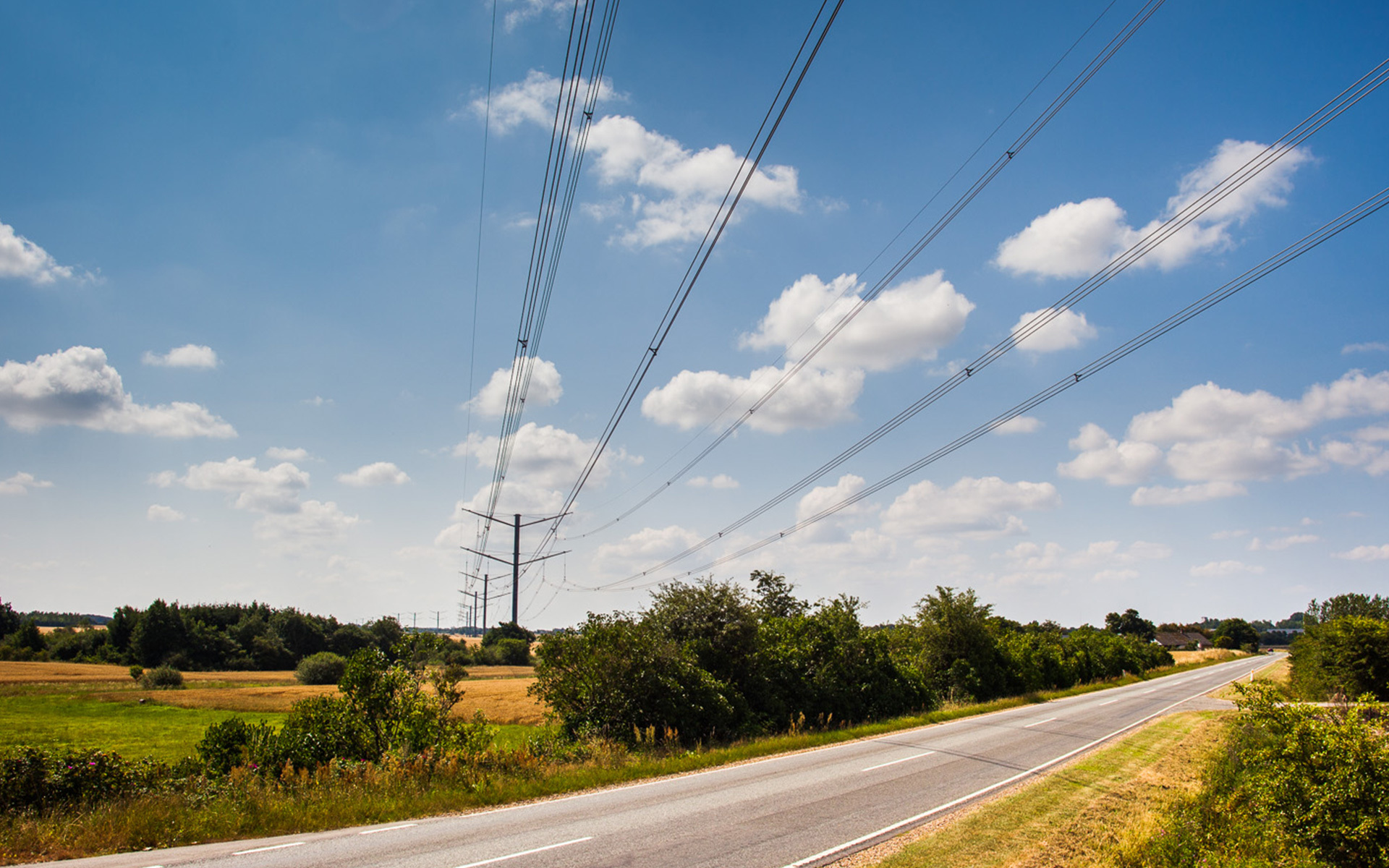 The first line of pylons was installed between Kassø and Tjele in Jutland.