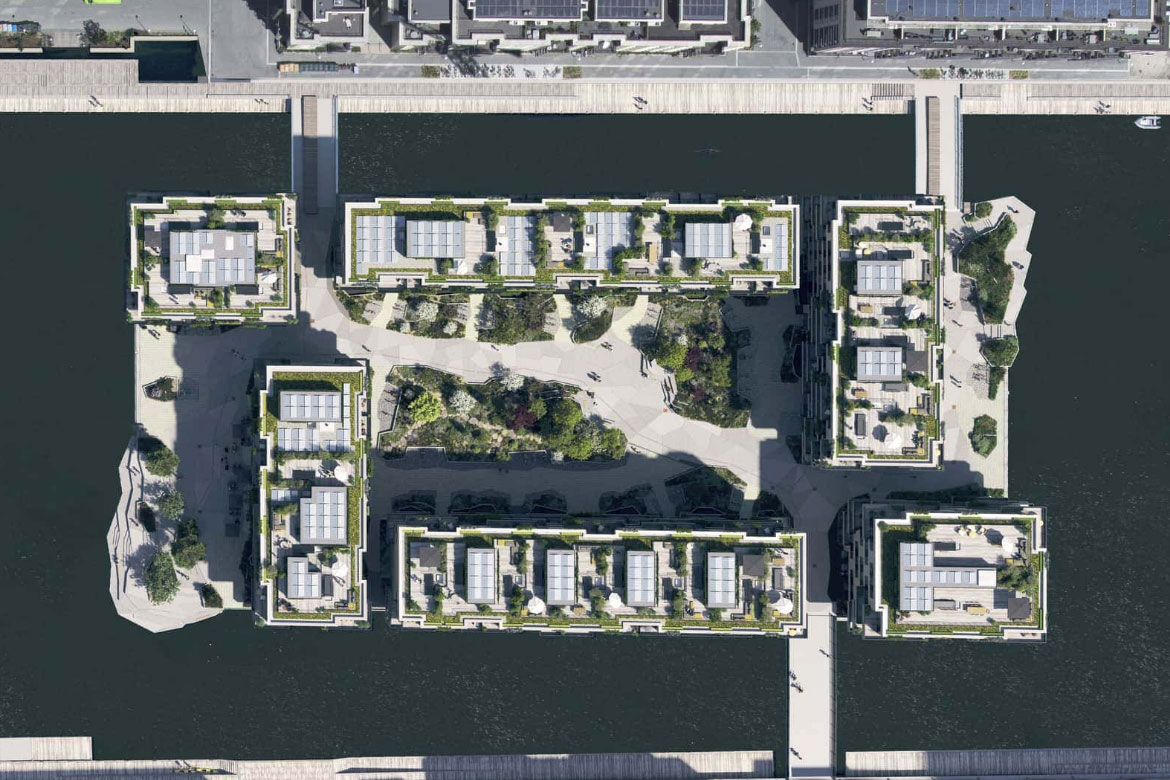 Kronløbsøen
Project owner: Kronløbsøen Projekt P/S, Nordkranen A/S Ejendomsudviklingsselskab, By & Havn, PensionDanmark
KI: Structural design
Where: Nordhavn, Copenhagen
When: 2020-23
Kronløbsøen
Project owner: Kronløbsøen Projekt P/S, Nordkranen A/S Ejendomsudviklingsselskab, By & Havn, PensionDanmark
KI: Structural design
Where: Nordhavn, Copenhagen
When: 2020-23
A new island connects Nordhavn
Kronløbsøen is a brand new island and link across Kronløbsbasinet in Nordhavn, Copenhagen. The island's 9,500 square meters will house 6 separate buildings consisting of 233 apartments on 5 floors and open businesses such as cafés and shops on the ground floor. The island is connected by two footbridges, a road bridge and a tunnel to the Århusgade quarter and Sundmolen, and will thus be an important connection in the new district.
Below the water surface is a 4-story deep parking basement with space for 1,100 cars. The above-ground island itself will be completely car-free.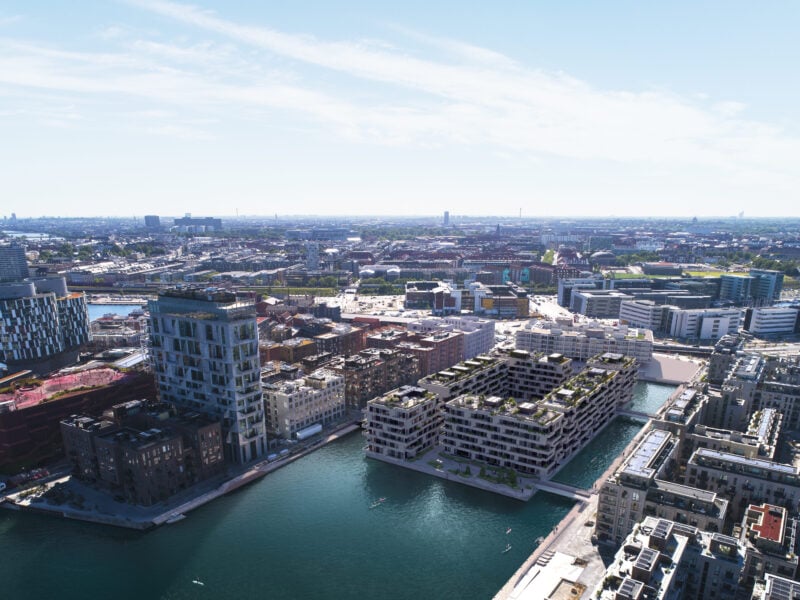 The 6 buildings form a rectangle with a courtyard in the middle.
Close cooperation between NCC and KI
KI Consulting Engineers and NCC Engineering have collaborated closely on the design of Kronløbsøen. KI has both participated in the design of the 4-storey deep parking garage and was responsible for the design of the three bridges as well as the design of the load-bearing structures for the six buildings.
Cutting-edge concrete software reduces resource consumption
For the design of the load-bearing structures, KI has collaborated closely with Optum CE. We have used their new ground-breaking concrete software Optum CS for verification of the buildings' global stability, detailed design and reinforcement determination of all wall elements in the 6 buildings.
At KI, we use Optum CS because it simplifies calculations of complex geometries and thus saves man hours, and simultaneously makes it possible to save materials and thus make buildings more sustainable both environmentally and economically.
Participants
Architects: COBE and Vilhelm Lauritzen Arkitekter
Contractor: NCC
Consulting engineers: KI, NCC
Illustrations: Vilhelm Lauritzen Arkitekter, NCC