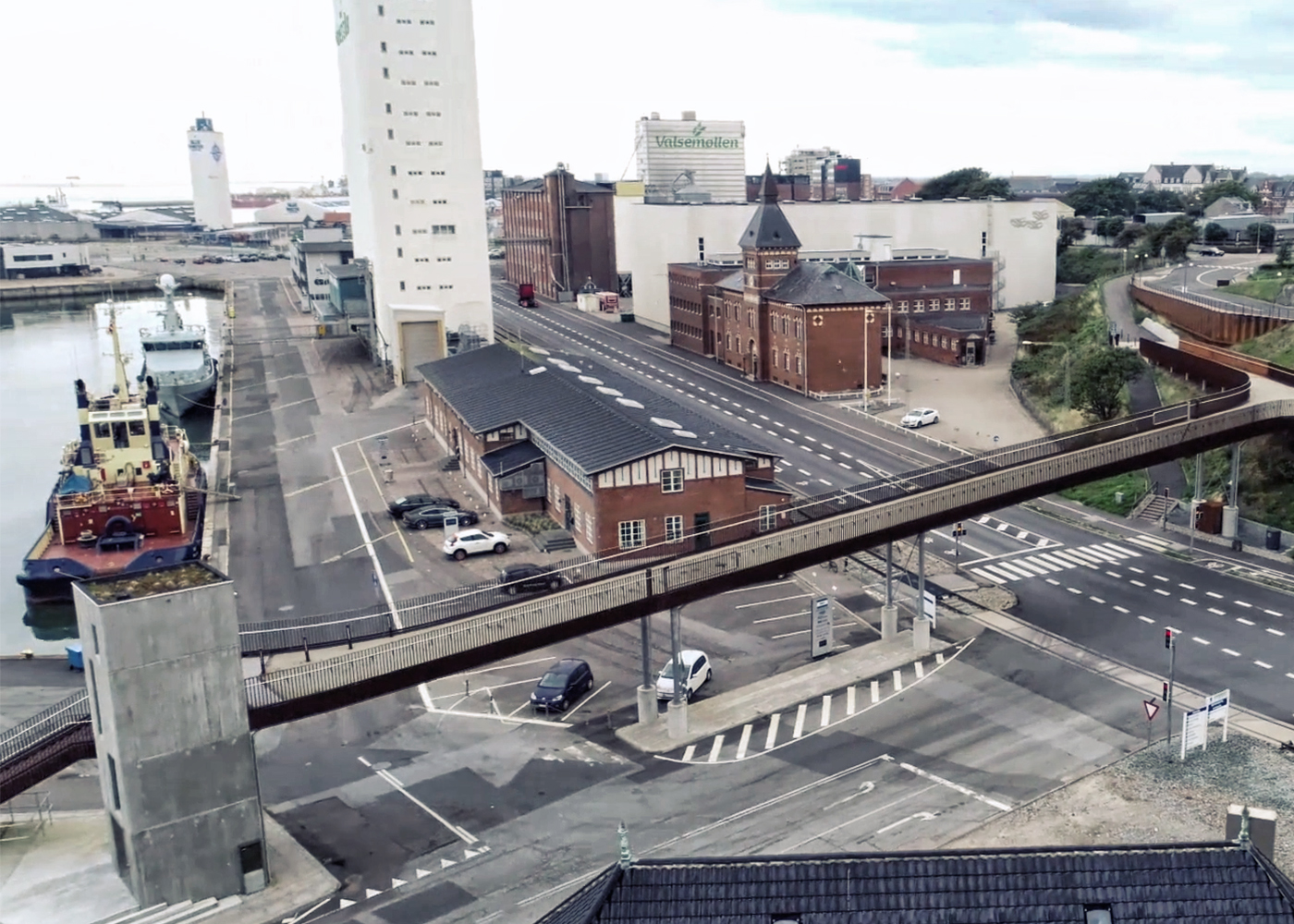 Landgangen
Client: Esbjerg Kommune
KI: Structural design
Where: Esbjerg, Denmark
When: 2018
Landgangen
Client: Esbjerg Kommune
KI: Structural design
Where: Esbjerg, Denmark
When: 2018
Landgangen is the winning project in the international competition for a new habourfront and footbridge in Esbjerg Habour. The project is a collaboration between COBE Architects, KI and MOE as consulting engineers and Jorton A/S as the main developer. The project is part of a larger area renewal around the habour.
Habour front and footbridge
The two main elements of the project are a 280 meter long footbridge called Landgangen ("The Gangway"), which connects the city and habour, as well as a new habourfront walkway. The bridge branches out in the city with several viewpoints and hangout spots where passers by can enjoy the view of the habour and the historical surroundings.
In close collaboration with COBE and MOE, we designed an exciting addition to Esbjerg Habour. The focus has been on keeping it simple and elegant by trying out unconventional technical solutions. Parts of the bridge must be able to open up, while others must be completely dismountable to avoid disrupting the traffic to and from the habour. The bridge is made with corten (Weathering steel), which has become an increasingly popular solution in architectural applications for its attractive appearance. Although the initial material cost of corten is higher than that of regular steel, it has some obvious advantages in that additional surface treatment is not needed and the structure can be weld-joint on-site without additional repair cost.
Connecting city and harbour
Landgangen is an important connection between the city of Esbjerg and the habour, which has previously been harshly separated by a heavily trafficked road. The new bridge has made use of the habour and walking between the recreational areas much easier and comfortable for the city's inhabitants.
The footbridge takes advantage of the city's level variations by starting further into the city, as opposed to just crossing the main road. This way a much more natural walkway to the habour is achieved without creating barriers of steep stairs and slopes.
"The winning project completely achieves the visions of creating the linkage between Esbjerg Habour and city as an attractive, connecting and beautiful architectural gathering element, respecting the historical surroundings with a flexibility, that still allows the activities of the habour to continue." - Mayor Johnny Søtrup
The participants:
Landgangen footbridge and boulevard in Esbjerg is a project created in a consortium of KI and MOE as engineering consultants, along with Jorton and Valmont SM as main contractors, and COBE Architects.
The bridge creates an easy link between city and harbour for pedestrians and bicycles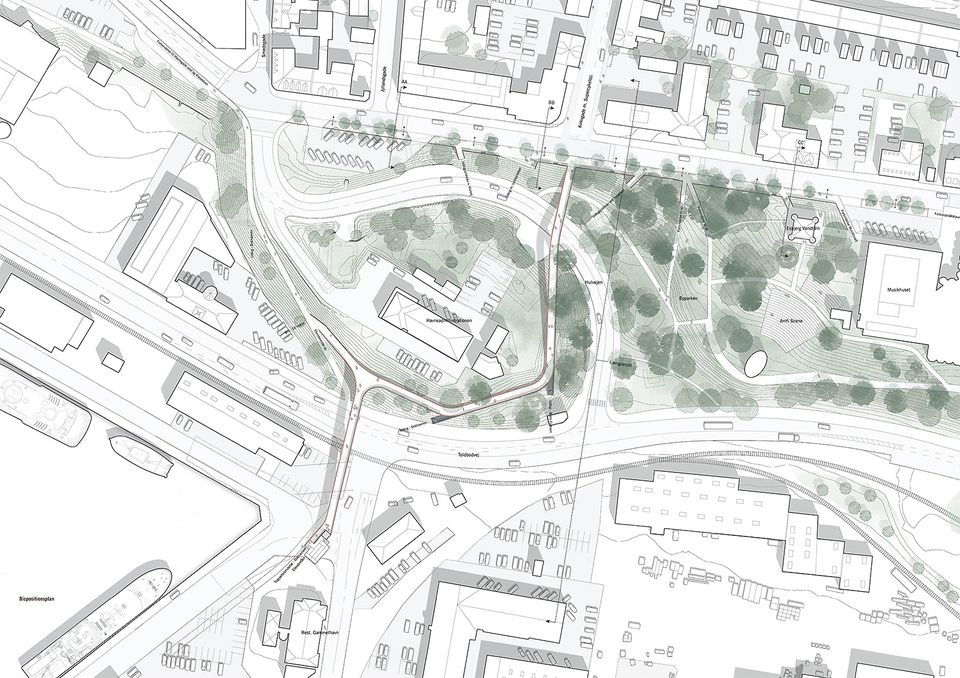 Map showing the shape and location of the bridge
Photos from the construction