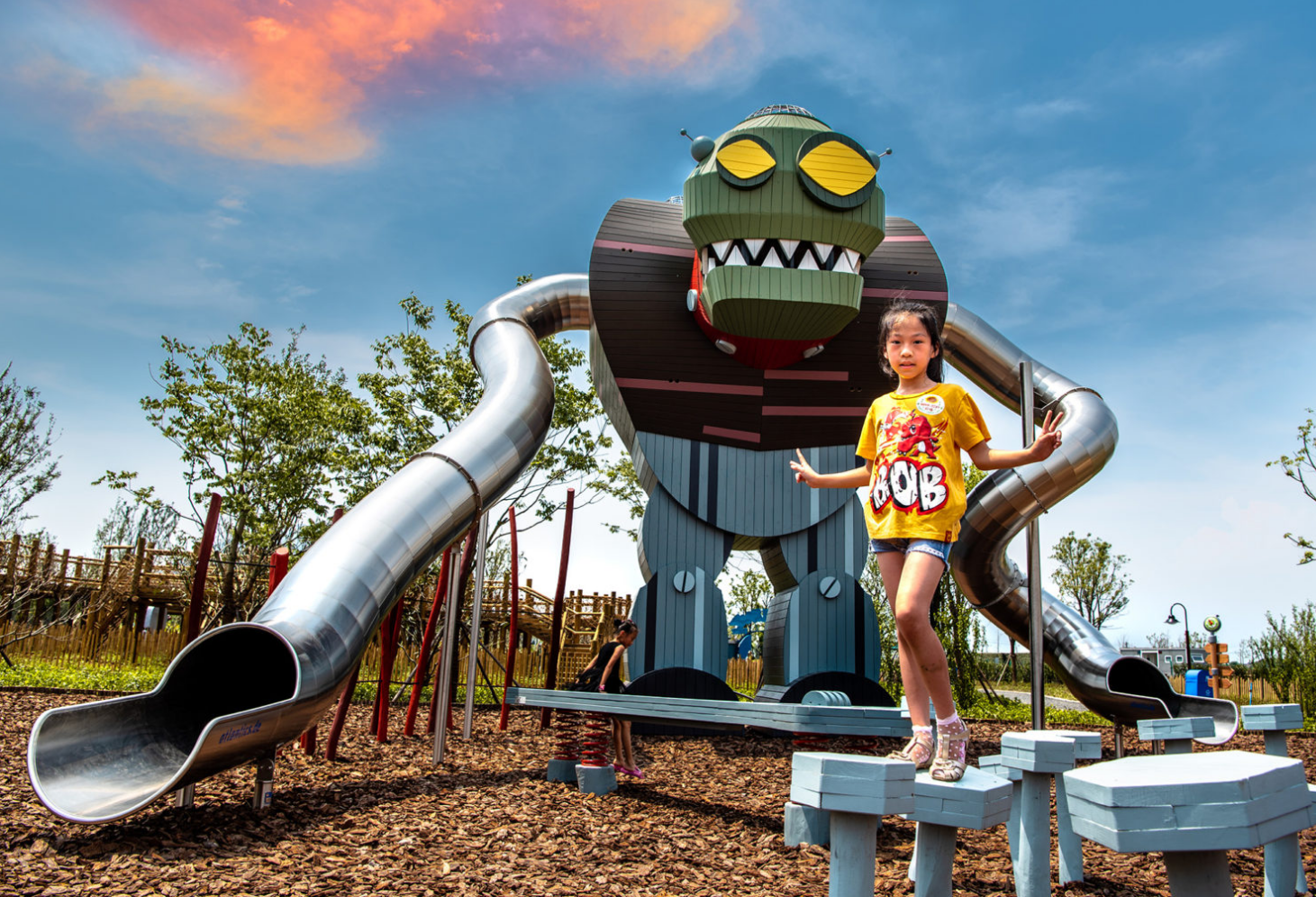 Mr. Giant Zombot
Project owner: Plants vs. Zombie Theme Farm
KI: Structural design
Where: Wuxi, China
When: 2018
Mr. Giant Zombot
Project owner: Plants vs. Zombie Theme Farm
KI: Structural design
Where: Wuxi, China
When: 2018
Plants vs Zombies playground
This fun playground is part of the "Plants vs Zombies" theme park in Wuxi, China inspired by the popular children's app by EA Games. The center of the playground is a 7,5 meter tall giant depicting one of the game bosses - Zombot.
"The customer wanted an icon of the park, which could clearly show the theme and brand the park. Therefore, we chose to make one big figure next to the other elements, and it was quite obvious that Zombot should be the big one."
- Ole Barslund, Creative Director and Partner at Monstrum
The giant consists of a body, which can be climbed from the inside, with two arms in the form of slides. The body is wooden built around a steel skeleton.
Besides Zombot, the playground features many other elements from the game, such as giant tools, pirates and of course lots of zombies.
KI designed the steel structure and foundation of the giant Zombot.
Video of the assembly of Dr. Zombot here in Denmark (credit Monstrum).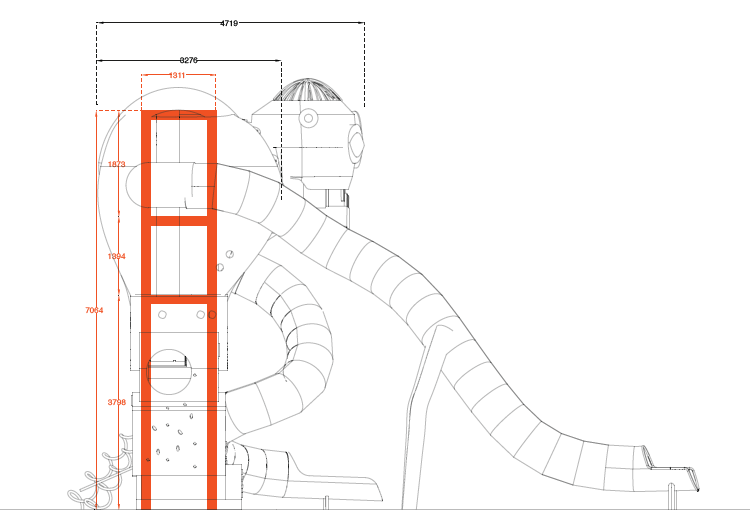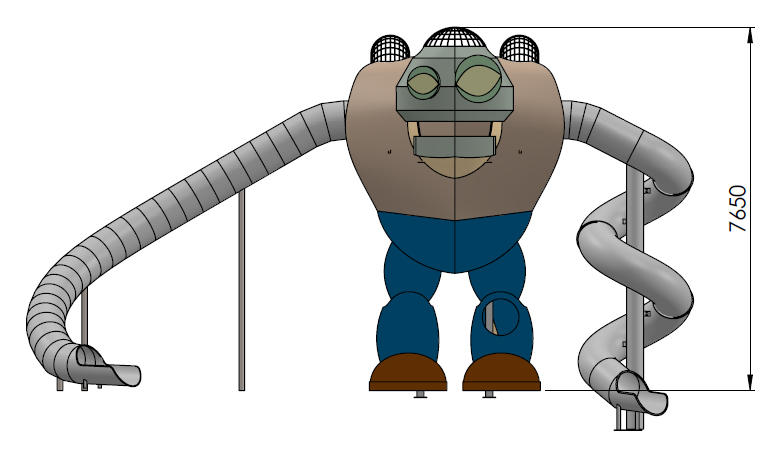 Zombot is more than 7.5 meters tall.
The playground features many elements from the mobile game "Plants vs. zombies".