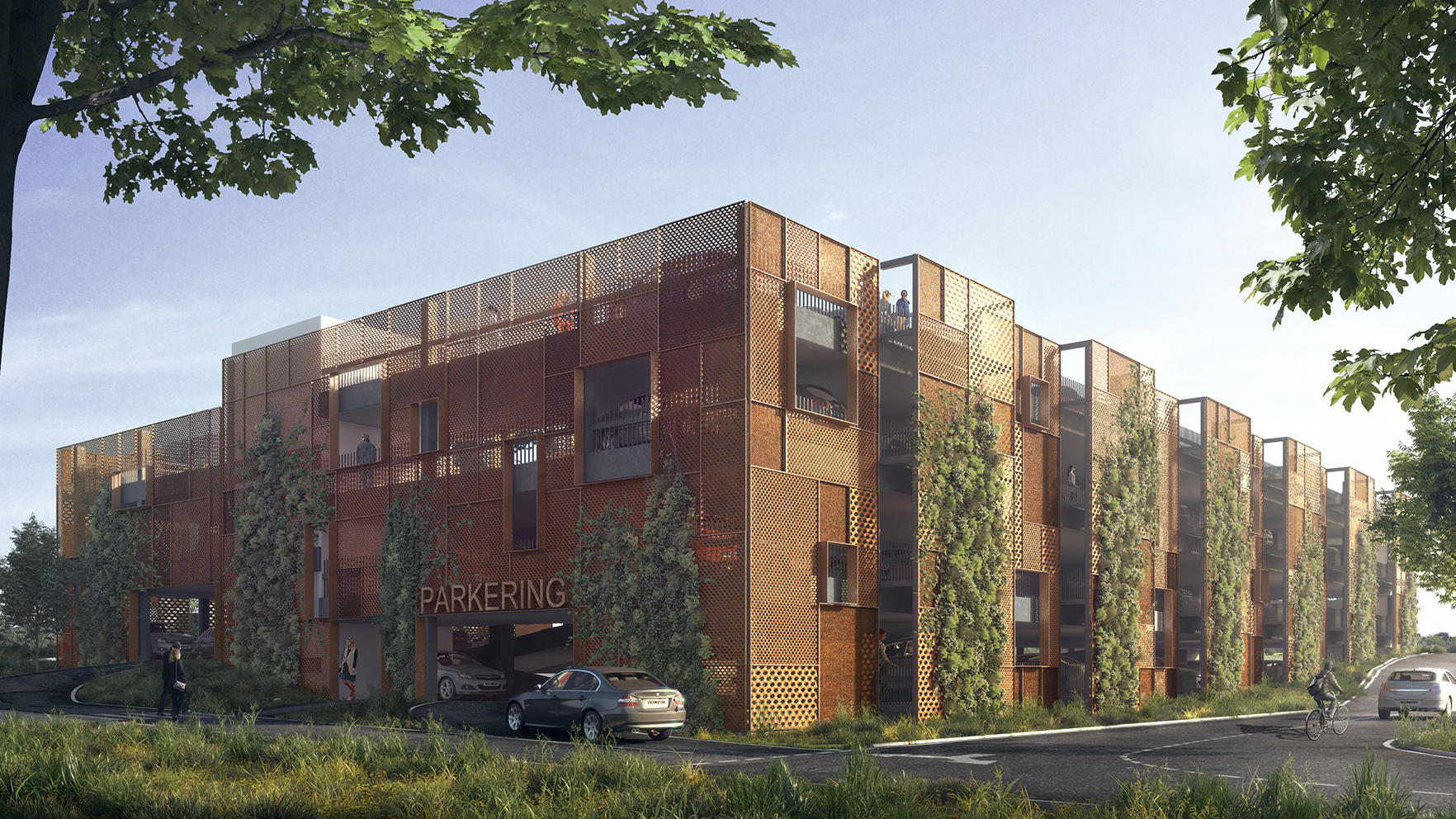 Parking house
Egedal
Project owner: Egedal Kommune
KI: Structural design
Where: Egedal, Denmark
When: 2020
Parking house Egedal
Project owner: Egedal Kommune
KI: Structural design
Where: Egedal, Denmark
When: 2020
A parking house prepared for the future
When completed, the new parking facility in Egedal Kommune, northwest of Copenhagen, can house up to 600 cars distributed on 14 levels of parking. This new steel building will be constructed in several phases, where the initial phase comprises the first 7 levels. The structure will be prepared for the potential future expansion. The structure is categorized as a steel-concrete composite building, with composite slabs, girders and columns allowing a cost-efficient design with minimum material usage and fast erection.
The facade consists of partially transparent corten-colored aluminum sheets. The building will have a vibrant look with many shifts in the façade and freely growing plants. The green element to the building was of high importance to the municipality of Egedal when selecting the final design.
From an engineering point of view, the structure is elegant and minimalistic and with its modern industrial look fits particularly well into its surroundings.
The participants
The project is designed for Egedal Kommune by NCC in collaboration with KI and Holscher & Nordberg Architects.
Our role
KI was responsible for all structural design – including substructure design, design of steel-concrete superstructure and creation of workshop documentation for fabrication of steel structures.
Photo credit: Holscher & Nordberg
Photos from the building site fall 2020 close to inauguration.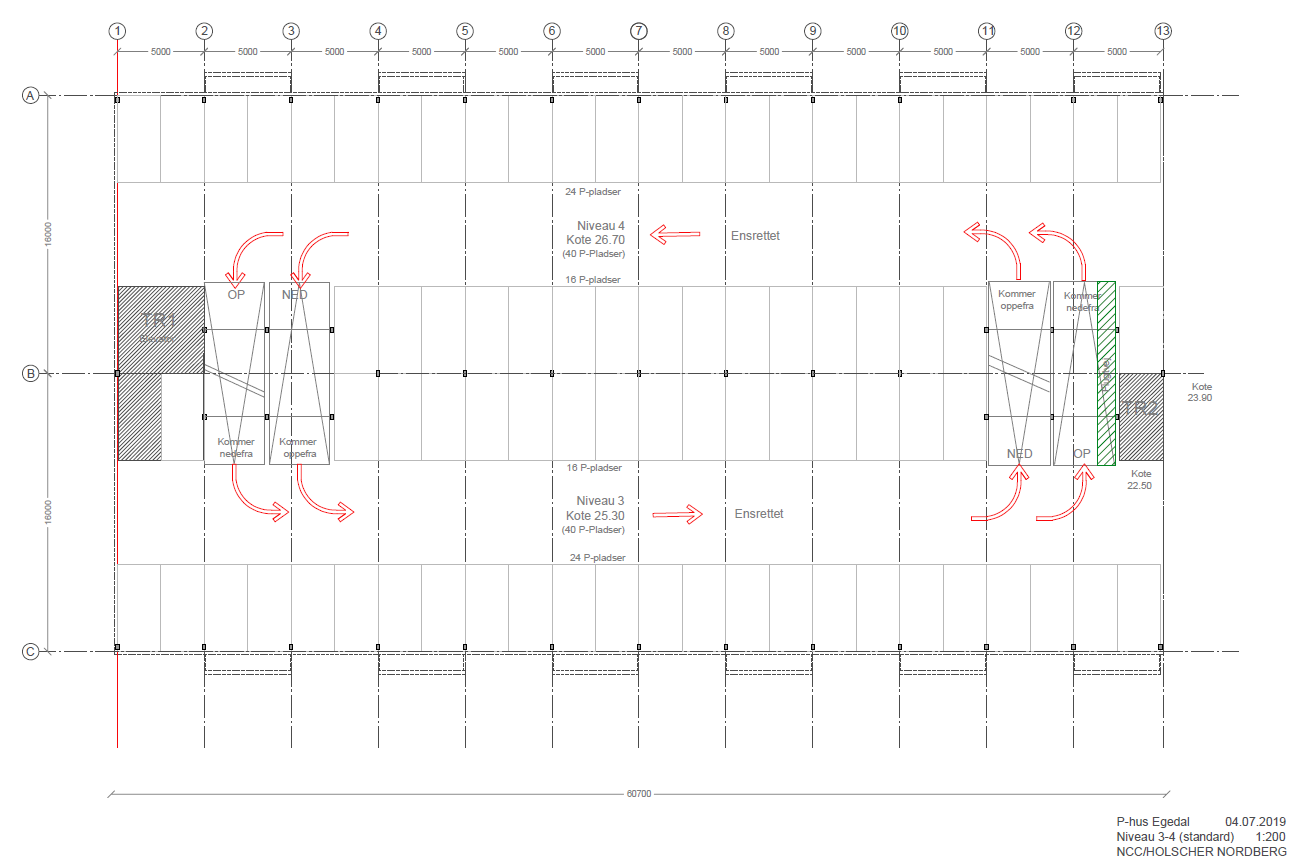 Plan - level 1 and 2 (Drawing from the original competition)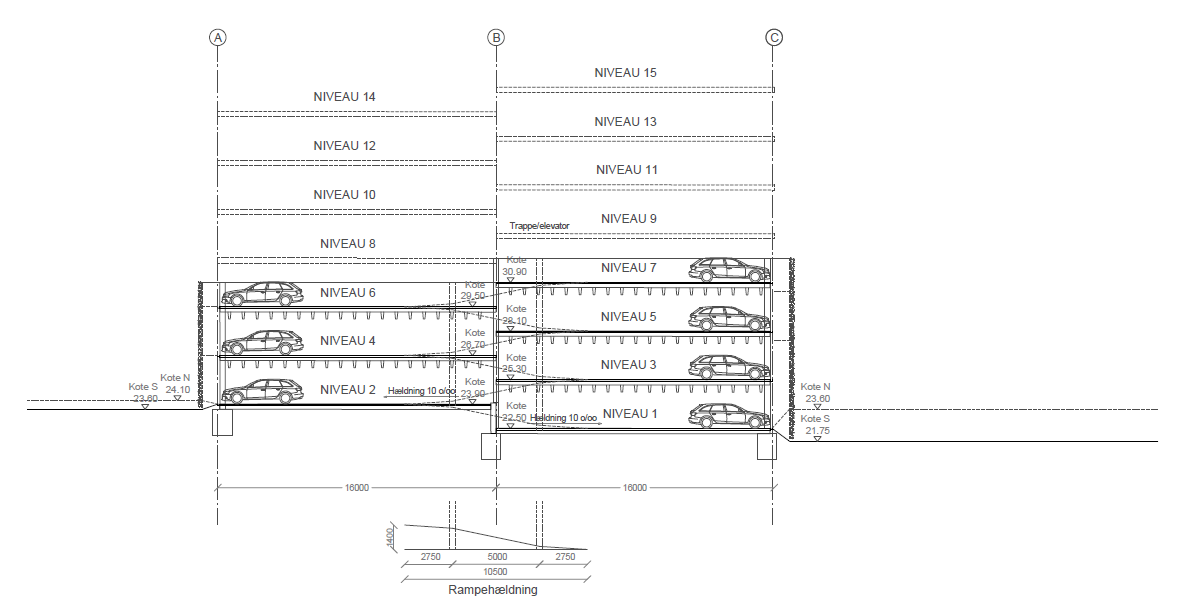 Section (Drawing from the original competition)