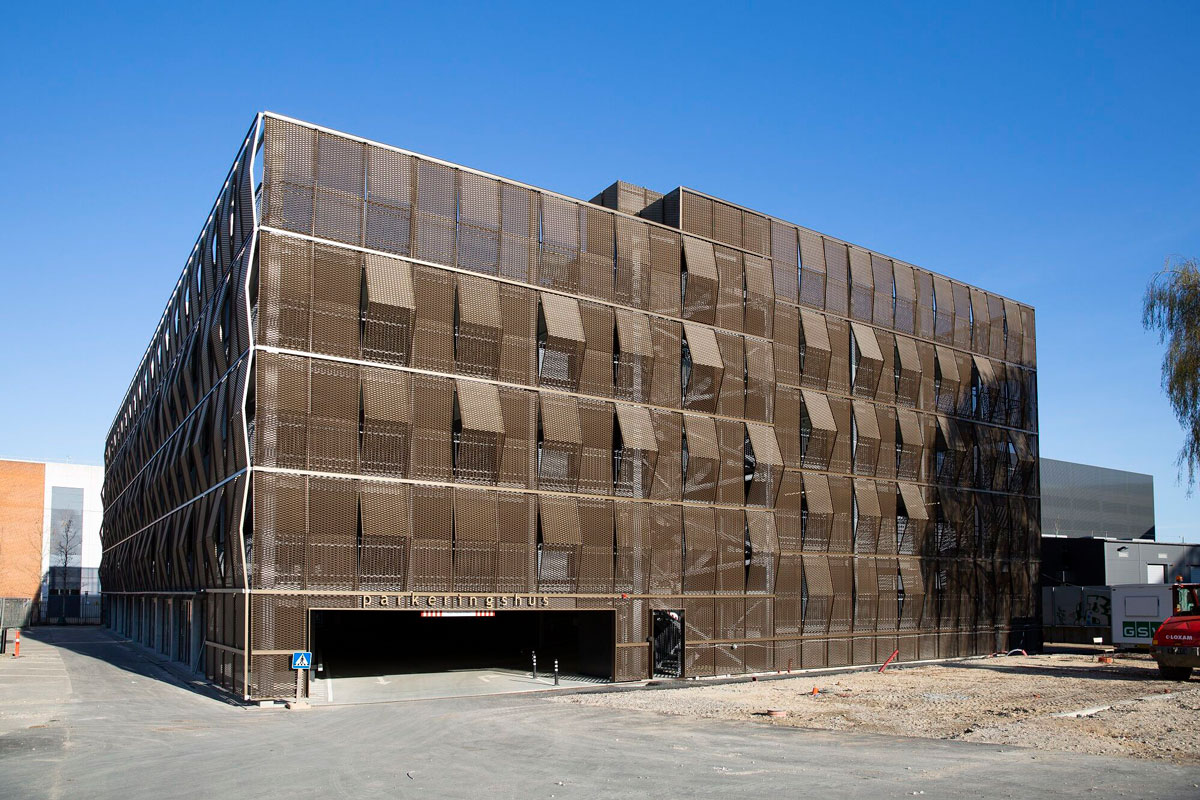 Parking house Kontorværket
Project owner: NCC Property Development A/S
KI: Structural design
Where: Valby, Copenhagen, Denmark
When: 2020-21
Parking house Kontorværket
Project owner: NCC Property Development A/S
KI: Structural design
Where: Valby, Copenhagen, Denmark
When: 2020-21
Parking house in the new commercial area Kontorværket in Valby
The new car park has space for 280 cars with a further 16 spaces on the ground. The structure is a steel frame with a concrete deck with a facade of expanded metal, which will covered in greenery on the west side and thus give a transparent and green appearance. In addition, the facade provides both good ventilation and plenty of daylight, which limits electricity consumption to just the elevator and minimal lighting.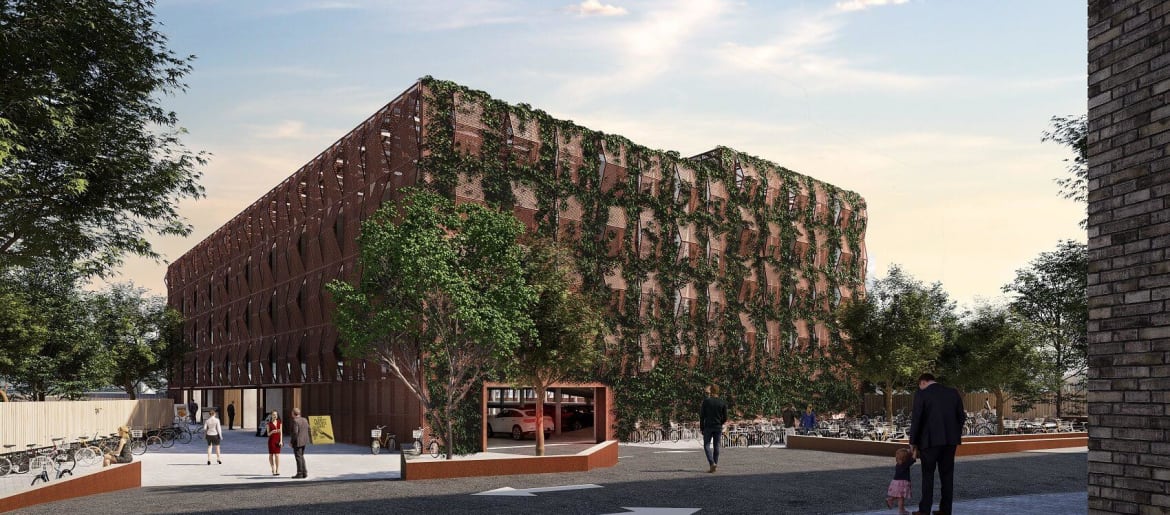 Visualization of the completed parking garage at Kontorværket with planting on the west side.
Smart column placement saves on the foundations and gives more space for cars
By placing the inner supporting columns in one line, the space for parking was optimized. At the same time, it meant a large saving on the cast foundations. To further optimize the space in the parking garage, an extremely compact elevator was chosen.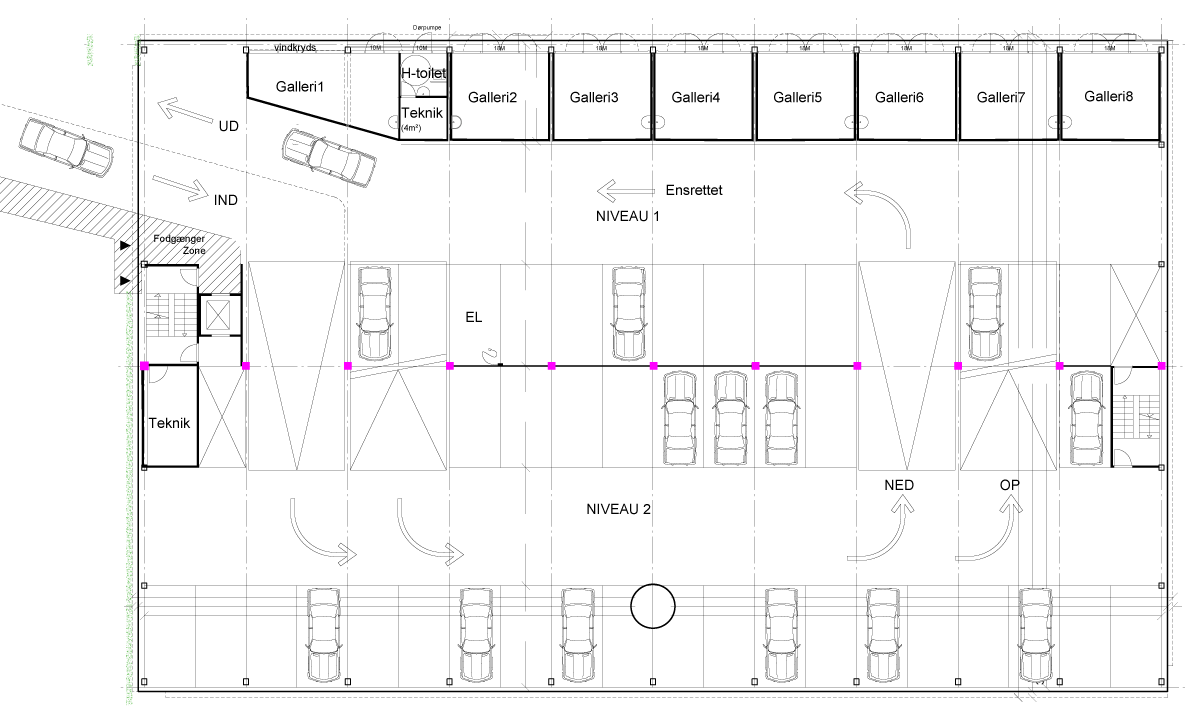 The inner supporting columns (marked in pink) are placed in one row to save space.
Thoroughly developed parking house concept
The parking house is built according to a concept developed by KI, NCC and Holscher & Nordberg architects. Unique for the concept is especially short construction time, which is due to the use of standardized elements, making it both easier to assemble and disassemble if the building is one day to be used for something other than parking or just to be expanded. The parking house at Kontorværket is one of many parking houses built according to the concept, and more are already on the way.
Our role
KI was responsible for all structural design.
The participants
The parking house is a collaboration between Holscher & Nordberg arkitekter, KI Consulting Engineers and NCC as main contractor.
The parking garage at Kontorværket was completed in 2023.
Photo credit: KI, NCC, Holscher Nordberg, Kim Bjærre and Martin Toft Burchardi Bendtsen.