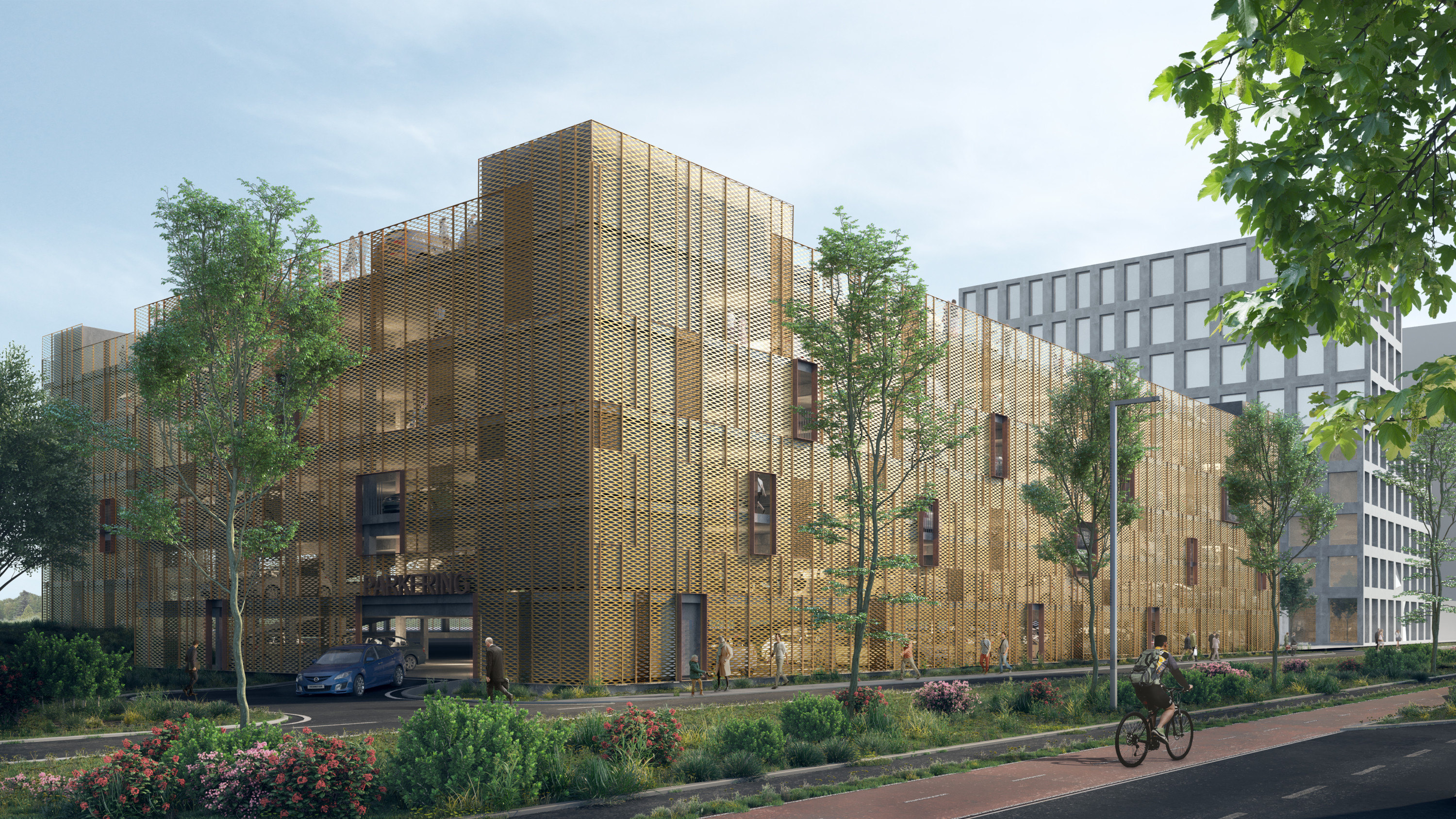 Parking House Tobaksbyen
Project owner: Maycon Ejendomsudvikling
KI: Structural design
Where: Gladsaxe, Denmark
When: 2019
Parking House Tobaksbyen
Project owner: Maycon Ejendomsudvikling
KI: Structural design
Where: Gladsaxe, Denmark
When: 2019
One of Denmark's largest
With its more than 19.500 m2 the new parking house in Tobaksbyen in Søborg is among the largest in Denmark. The parking house has 780 indoor parking spots distributed on 6 offset floors and an additional 40 outdoor spots. The building is a simple stiffened structure, consisting of columns and beams with cast concrete floors. The parking garage has four stair towers, two of which have elevators. The parking garage is aimed primarily at the local businesses in the area but in the future also for travelers with the light rail (letbanen). KI has, as the main structural engineer, been responsible for designing and demonstrating the load-bearing structures, including steel, concrete and composite structures. We have also carried out production drawings for structural steel.
Fast erection
Significant for this project is the short erection time. The parking house was completed within just 9 months. This is due to a concept built on standardized elements, which both makes it easier to assemble and disassemble if the building is to be used for something other than a parking garage or just needs to be expanded in the future.
Open construction provides light and saves power
The facade is made of brass colored stretch-metal placed in different angles, which creates a lively effect and makes the building itself transparent and open. The open construction provides both light and natural ventilation, which means very low electricity consumption. In addition, one of the thoughts behind this construction was to avoid the enclosed and sometimes unsafe feeling of traditional concrete buildings. The project was carried out by NCC in collaboration with KI Consulting Engineers and Holscher & Nordberg Architects for Maycon Ejendomsudvikling, who are responsible for the development of Tobaksbyen.
Photo credit: Holscher & Nordberg and KI Consulting Engineers
Photos from the street
3D model of the parking house
The semi-open facade insures natural ventilation in the parking house