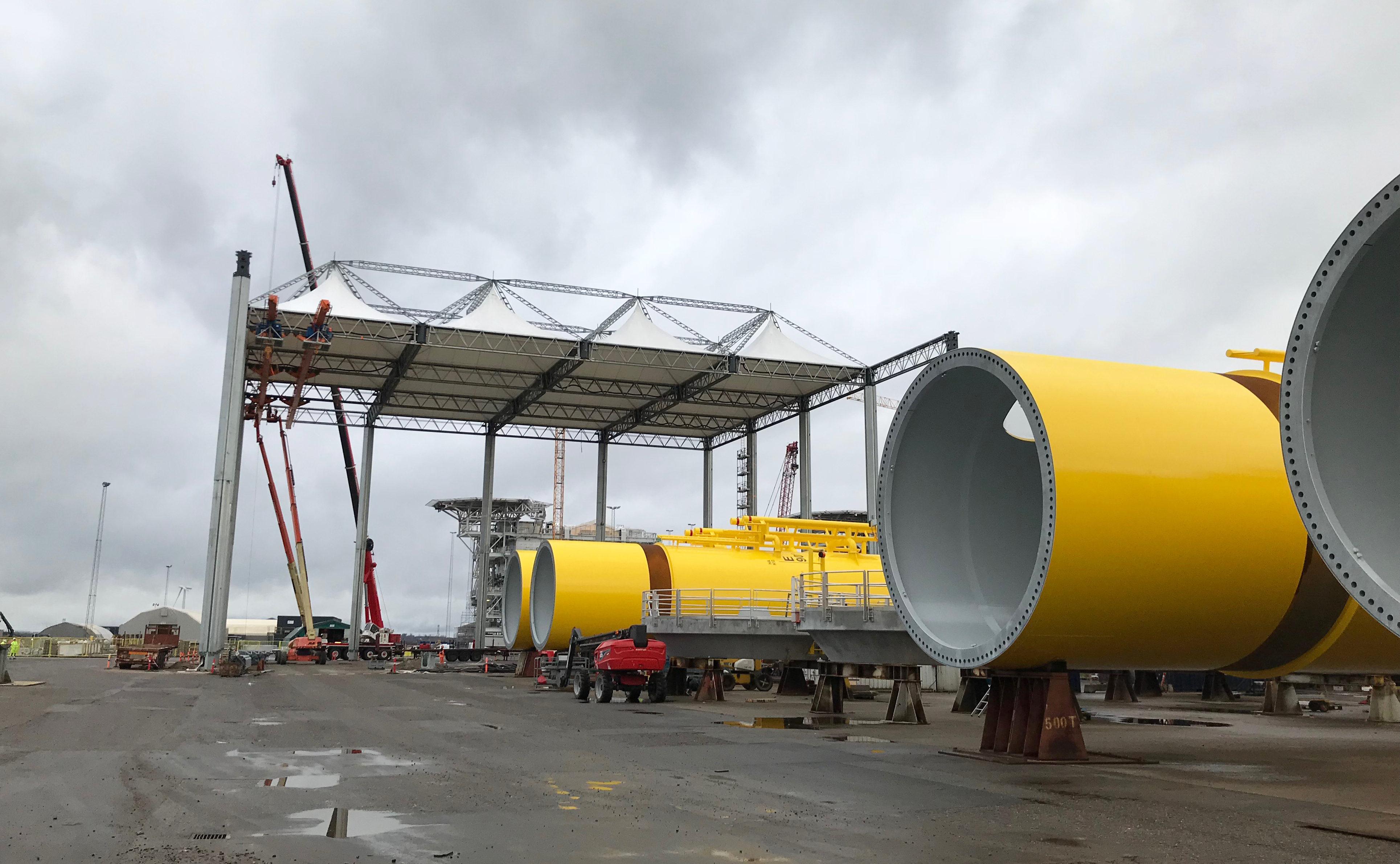 Sitecover
Bladt Industries
Project owner: Bladt Industries
KI: Structural design
Where: Aalborg, Denmark
When: Installed December 2017, disassembled May 2018
Sitecover
Bladt Industries
Project owner: Bladt Industries
KI: Structural design
Where: Aalborg, Denmark
When: Installed December 2017, disassembled May 2018
Keeping construction sites dry
SiteCover is a tent system used to cover up construction sites, making it possible to work all year round despite bad weather conditions. Bladt Industries hired SiteCover to cover the production site for a substation for the Hornsea Project One Offshore Wind Farm – a DONG Energy project. The project was located in Aalborg in northern Denmark and it was the first time a tent was constructed for the windmill industry.
The overall structure of the tent at Nørredybet in Aalborg was made of 4 x 4 basic modules. The span of the construction was 57.6 m x 57.6 m with no internal columns and a height of 24.3 m. The tent included two cranes each capable og lifting 12 tonnes or 22 tonnes together.
KI has worked on several fascinating projects with SiteCover, including the new Bispebjerg Hospital expansion, where the largest SiteCover structure to date was constructed.
The Participants
The client was Bladt Industries. KI worked in close collaboration with SiteCover to design the steel structure for the tent.
Our Role
Our role in the project, was to design and verify all the steel structural elements and connections.
Photos: SiteCover and KI Consulting Engineers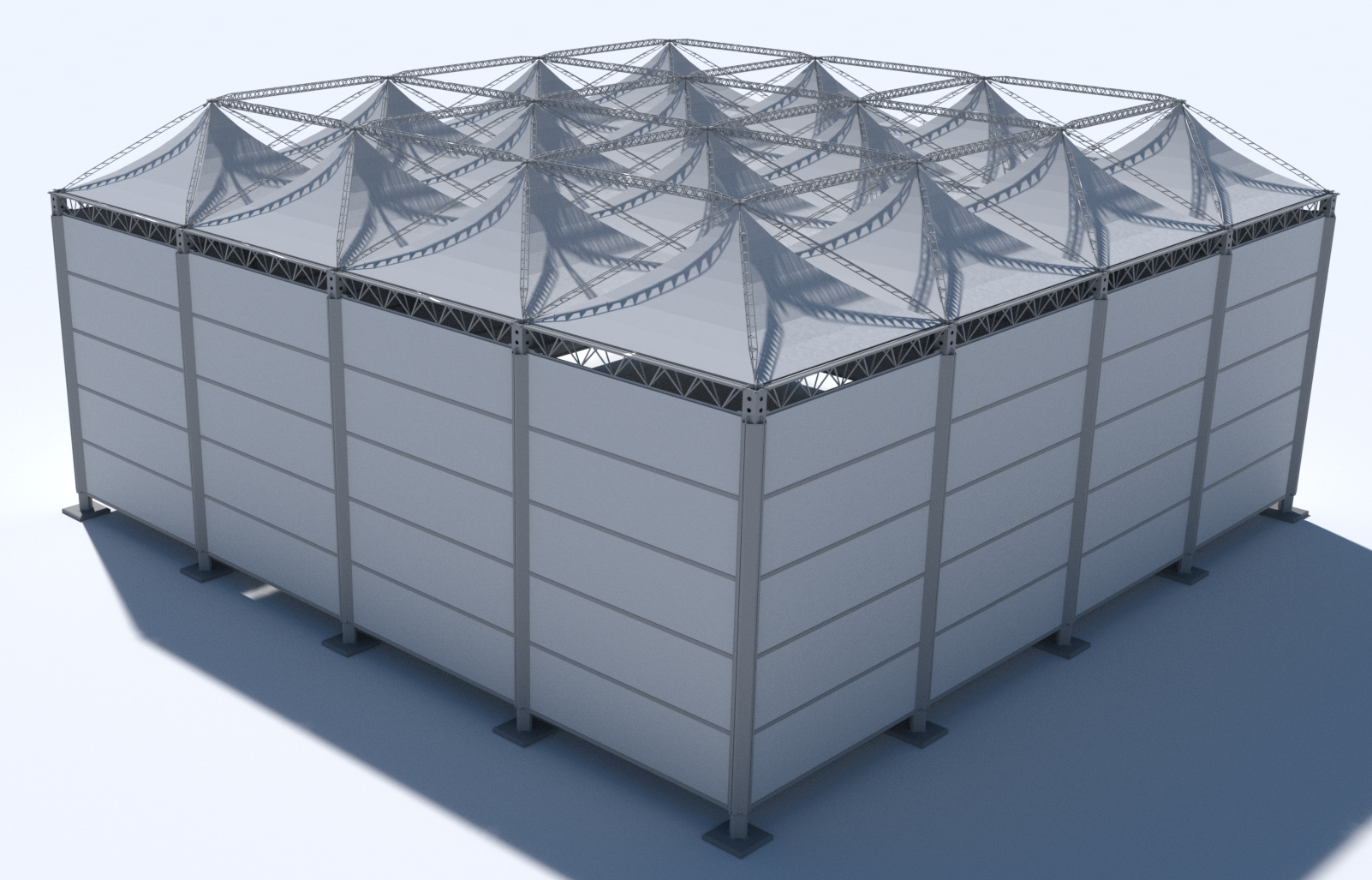 3D model of the tent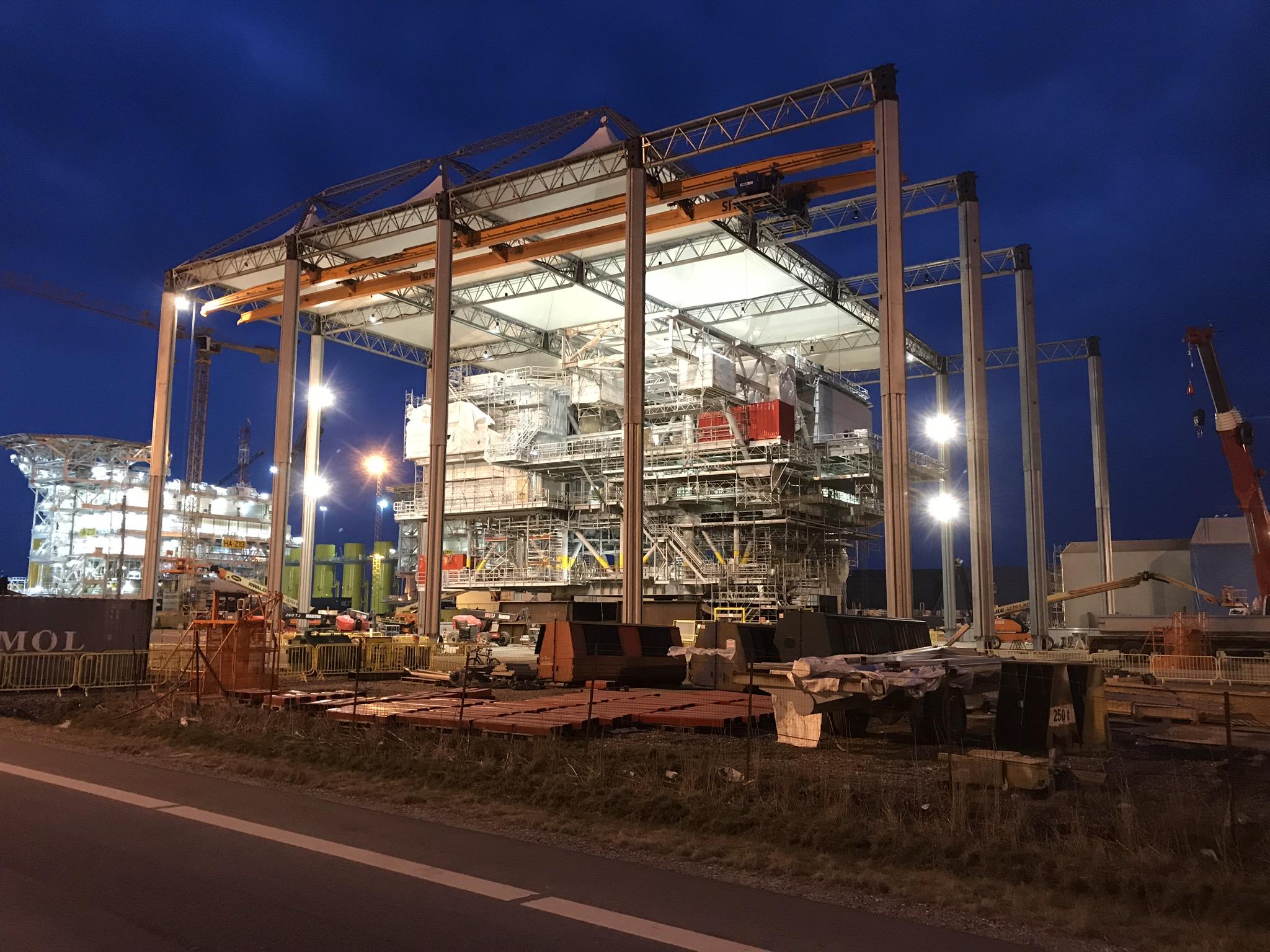 Assembly at the construction site in Aalborg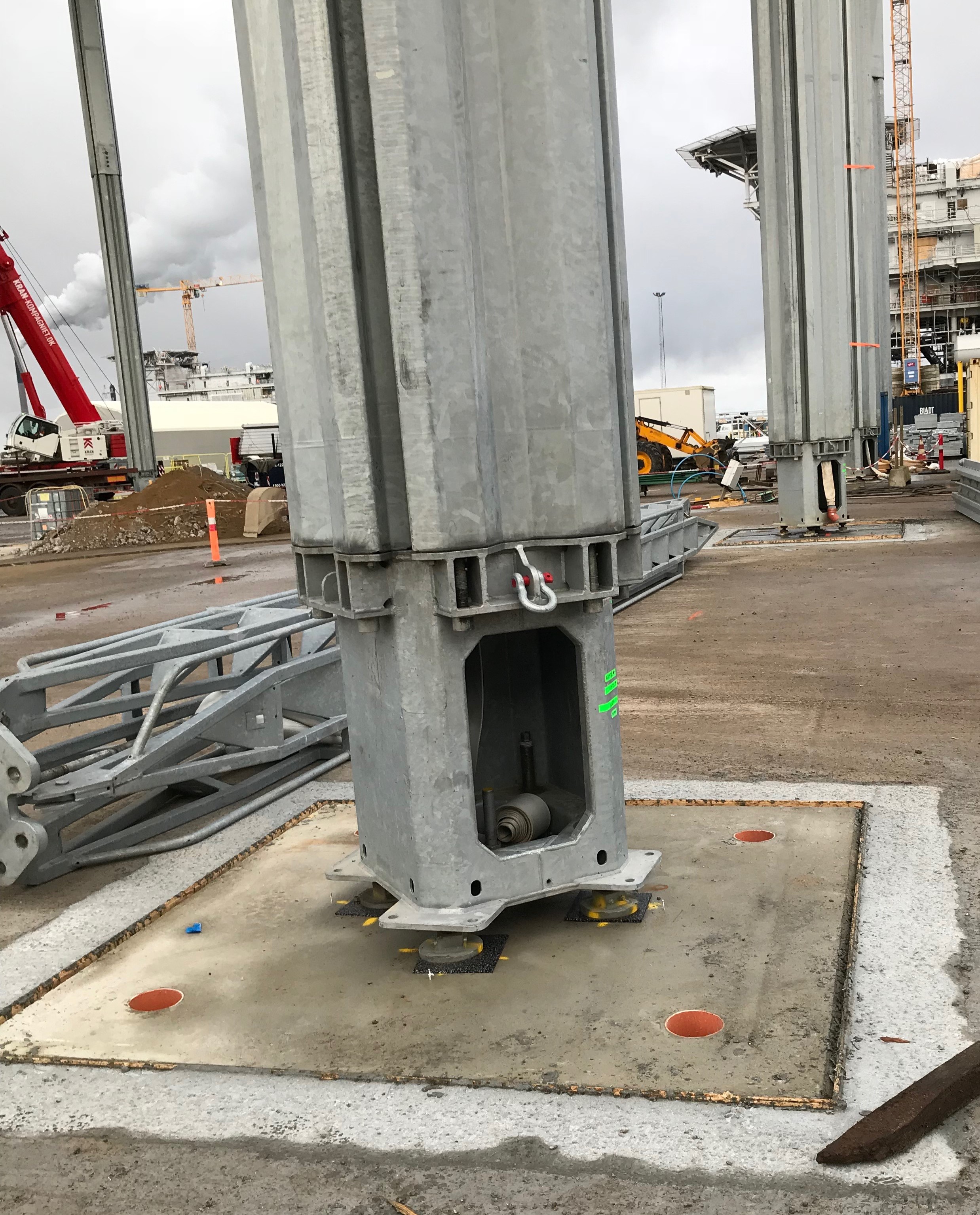 Tent columns