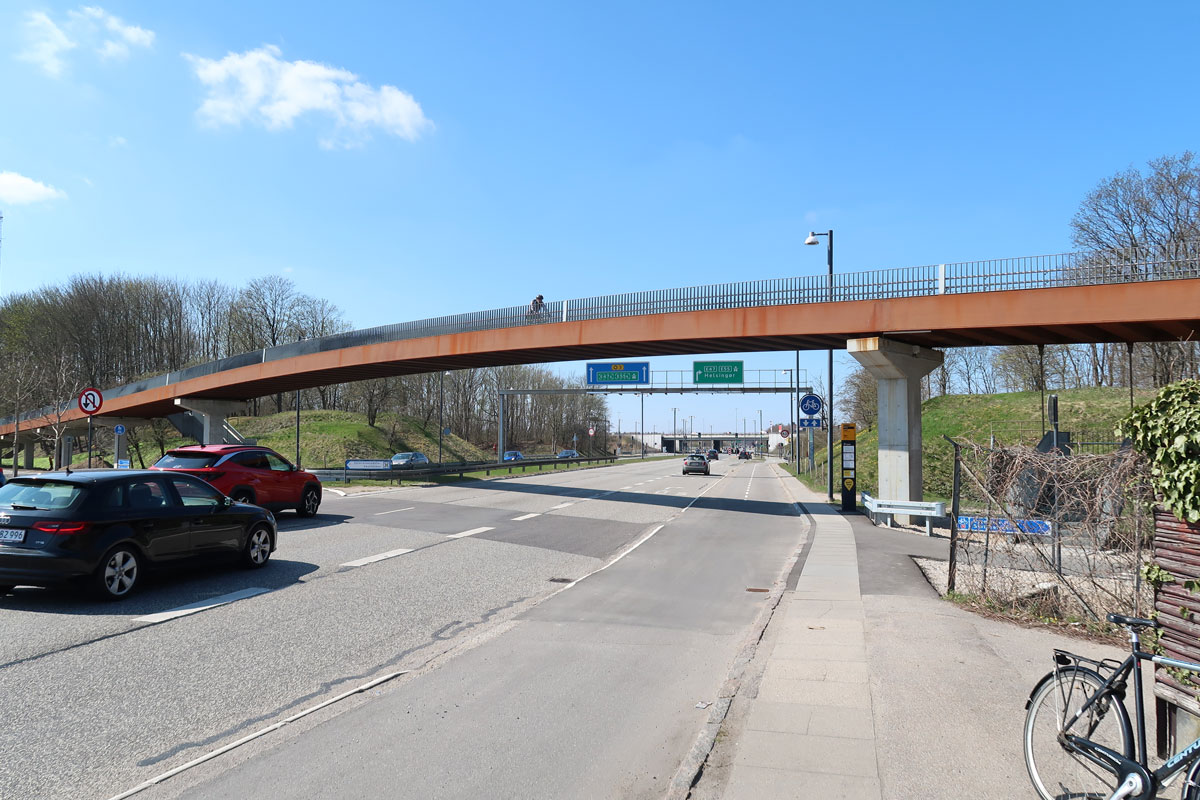 Vestvolden
Footbridge
Project owner: The Danish Nature Agency (Naturstyrelsen) / Rødovre Kommune
KI: Structural design
Where: Rødovre, Denmark
When: 2013-2021
Vestvolden
Footbridge
Project owner: The Danish Nature Agency (Naturstyrelsen) / Rødovre Kommune
KI: Structural design
Where: Rødovre, Denmark
When: 2013-2021
Increased comfort for crossing pedestrians
The bridge is a light-weight corten-steel footbridge with a total length of 200 meters and a main span of 40 meters across Jyllingevej in Rødovre, Denmark. Due to its low weight-to-span ratio, the structure is susceptible to human-induced vibrations. As such, the structure is designed with tuned mass dampers for increased pedestrian comfort.
KI was responsible for detail design of the steel construction.
Delay
The bridge was originally scheduled for opening in 2015, but the project was postponed due to undocumented pipes, where the foundation was supposed to be built. After several years, the bridge was finally produced and construction began in april 2021.
The participants:
Vestvolden footbridge across Jyllingevej is a competition winner made by a consortium lead by Danpro/Persolit with Bystrup Architects and MOE and KI as engineering consultants.
In April 2021, the construction of the bridge over Jyllingevej started.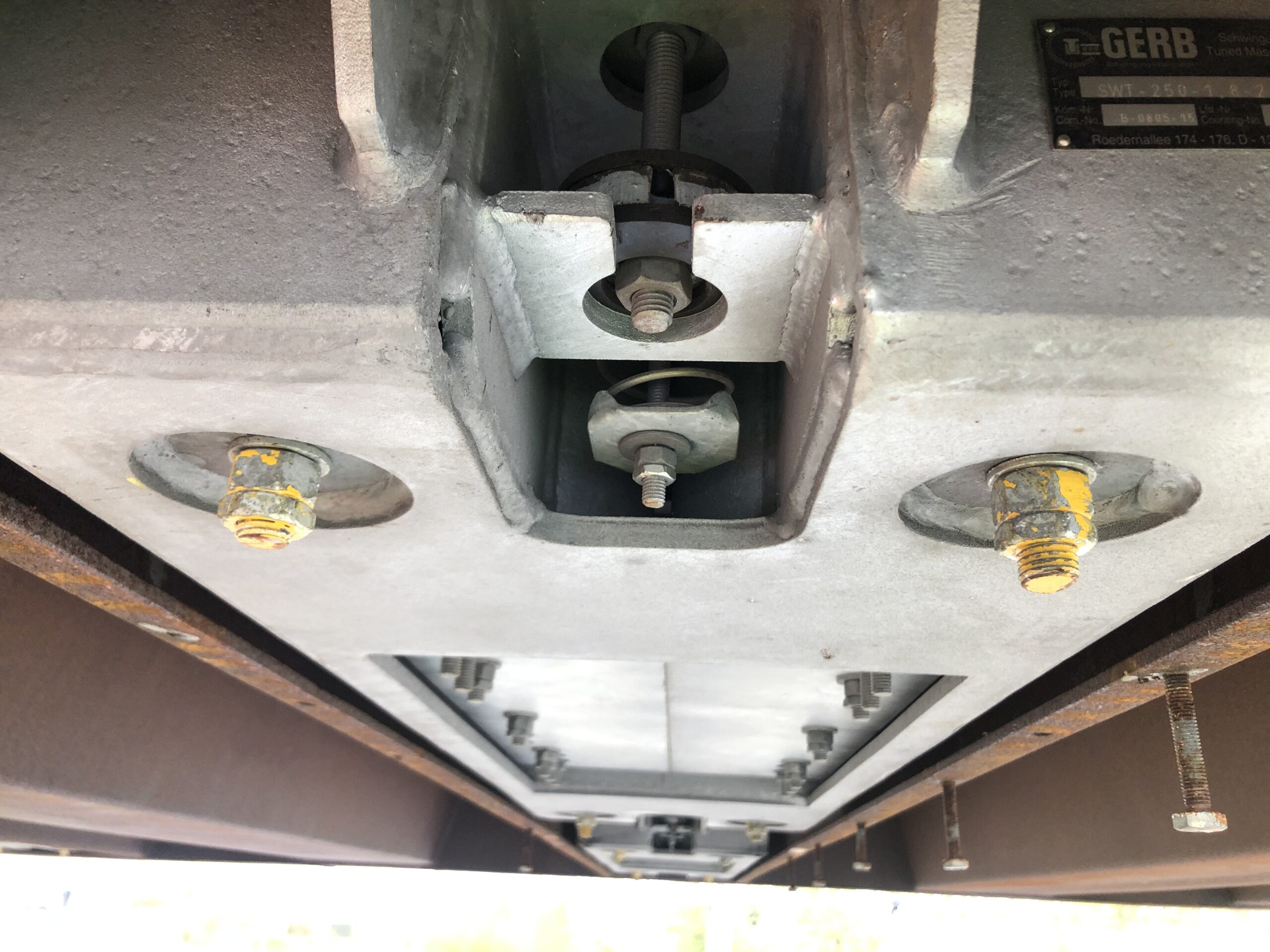 The bridge is designed with tuned mass dampers, which are set and tested by KI when the bridge is fully assembled and welded together.
The tuned mass dampers help to increase pedestrian comfort.