As of June 1st Payam Sohrabi became the newest member of our engineering team. Payam is originally from Iran, but moved to Denmark in 2014. Since then he has worked as a construction engineer, meanwhile learning the Danish language and norms as well as getting to know the culture.
Payam has strong experience within structural engineering including steel and concrete structures. He is highly specialized within concrete element design, which has been his main focus in his previous position. He has more than 13 years of engineering experience, and will no doubt be a great addition to Krabbenhøft & Ingolfsson.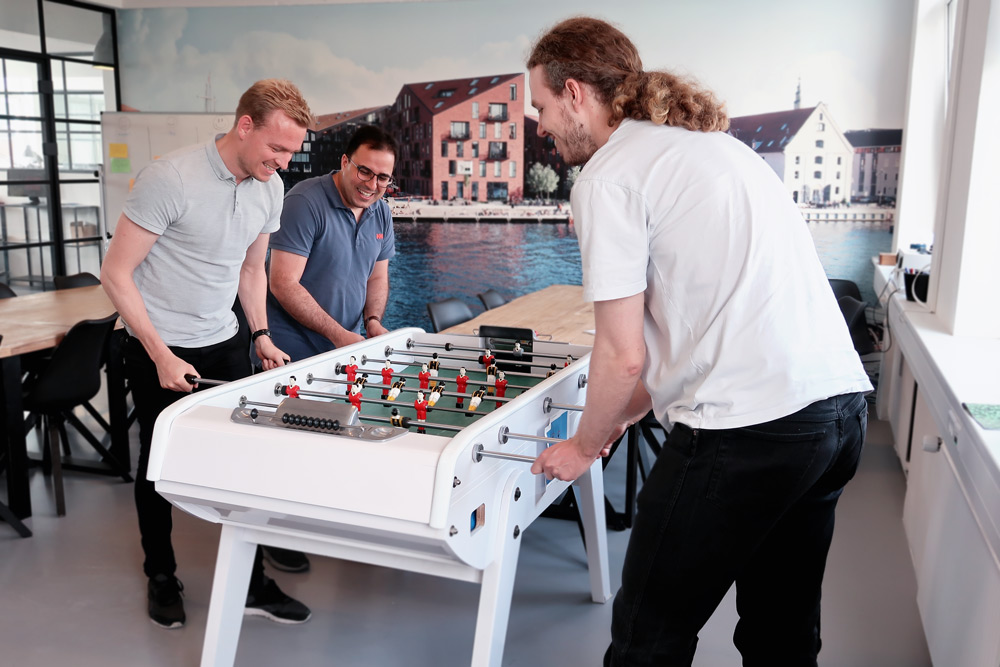 On top of all this, Payam is also a self-proclaimed master of Foosball, which has helped him fit right in here at the office. Time will tell if he manages to climb to the top of our (very elaborate) score board.
Want to join our team?

Check out our career section