Kasper Myrtue startet the company Senmos (Sensor Monitoring System) in collaboration with Krabbenhøft & Ingolfsson as part of his Master's thesis. Senmos is a structural health monitoring platform, which can be used for any kind of structure – for instance bridges, wind turbines or buildings. Kasper joined the accelerator program "GoGrow" for startups with international potential at CBS (Copenhagen Business School), and yesterday he won the grand "Milestone Entrepreneurship Award" at their closing event ahead of 17 other entrepreneurs.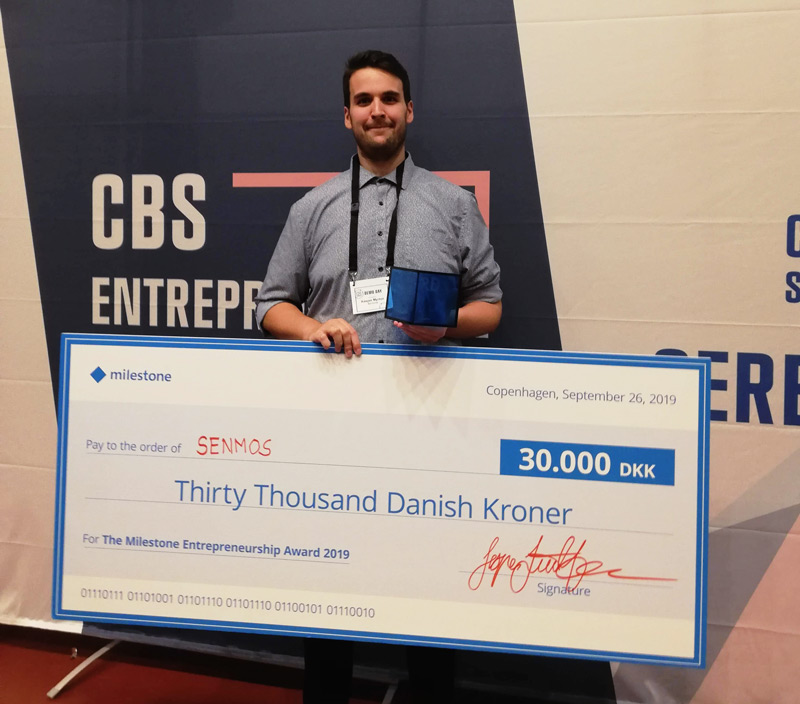 Kasper was both surprised and thrilled to receive the award along with a grant of DKK 30.000.
Today Senmos, as well as Kasper himself, are a part of Krabbenhøft & Ingolfsson and we are immensely proud to have both at the core of our monitoring department.
If you want to learn more about the Senmos platform and our other monitoring services, check out our monitoring page.