Our project Landgangen in Esbjerg has now been inaugurated, creating a beautiful connection between the city and harbor.
Landgangen is a 280 meter long corten steel bridge that takes shape as a branch, connecting Denmark's biggest harbour with the city centre of Esbjerg. Part of the structure is made as a bascule bridge and a part of the structure has a detachable span, allowing transport of large items through the harbour area. Despite various functions and design challenges, the bridge maintains a simple and elegant appearance as it makes its way through the landscape.
Landgangen is an important connection between the city of Esbjerg and the habour, which has previously been harshly separated by a heavily trafficked road. The new bridge will make use of the habour much easier and more comfortable for the city's inhabitants. The footbridge is part of a bigger plan for the area all with the goal of bringing the ocean closer to the people of Esbjerg.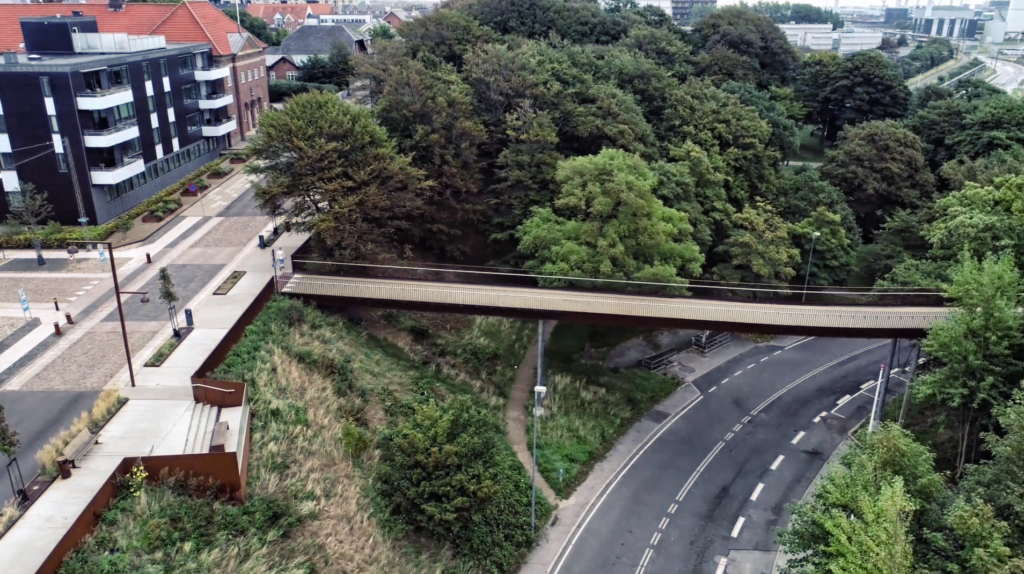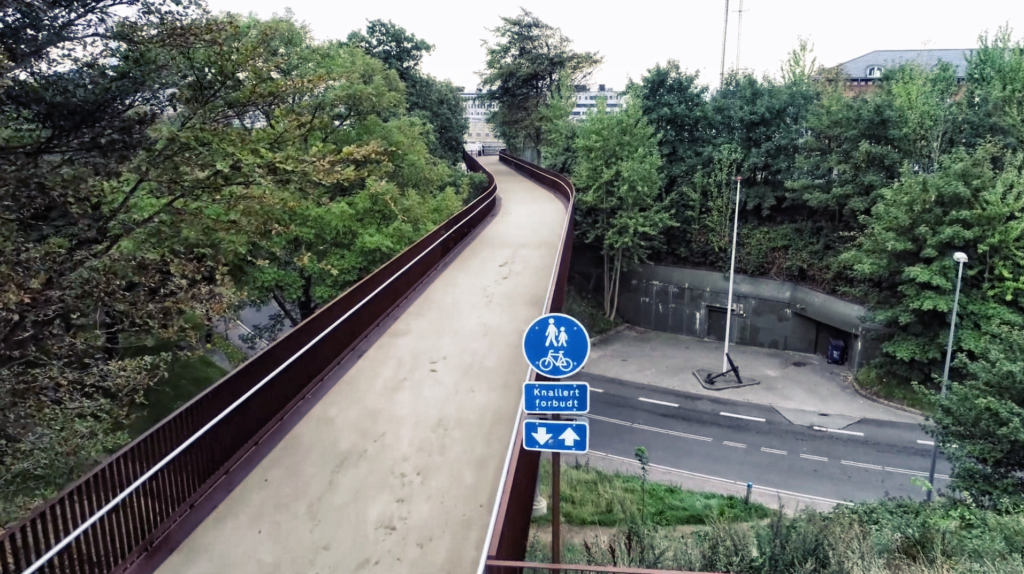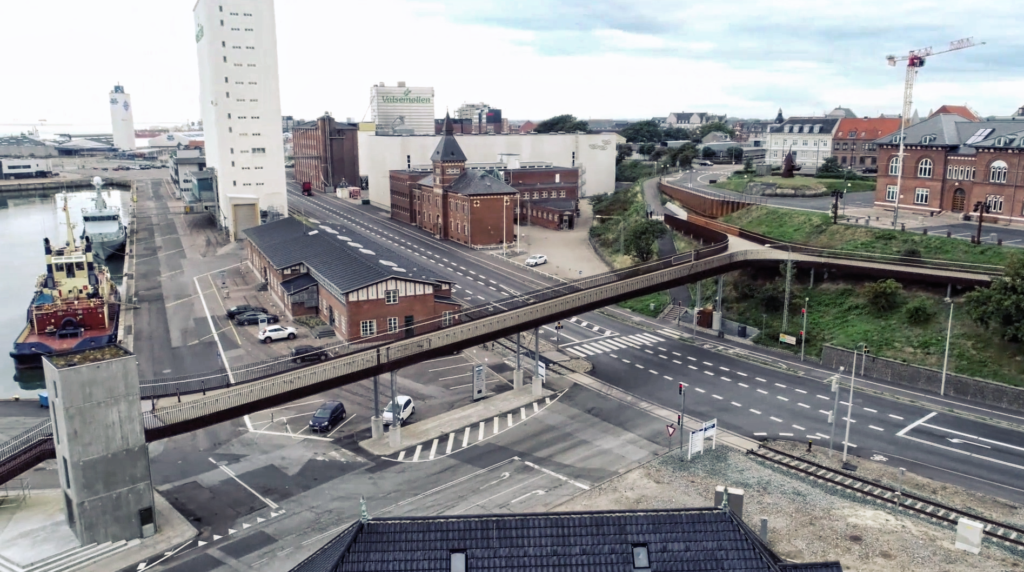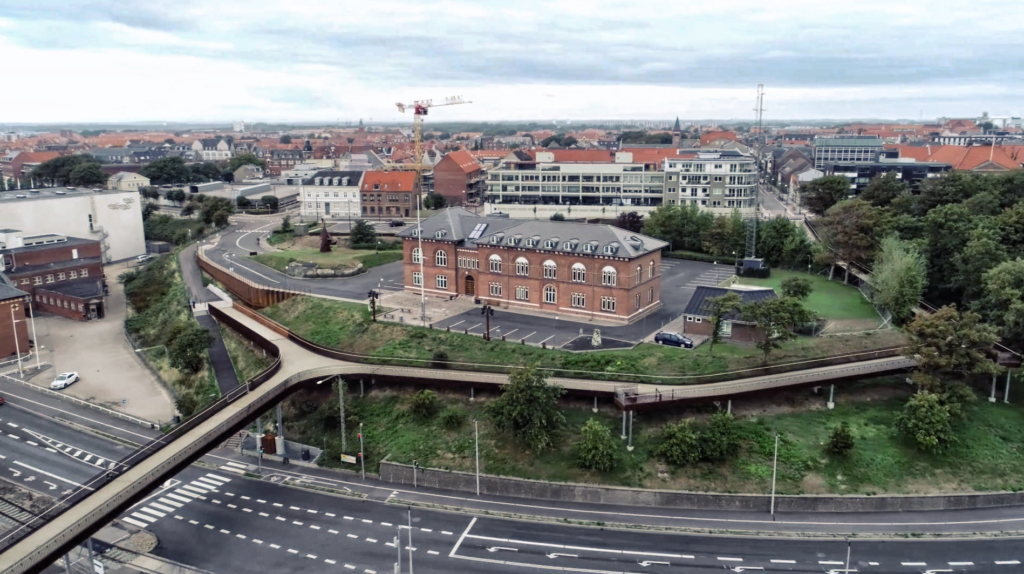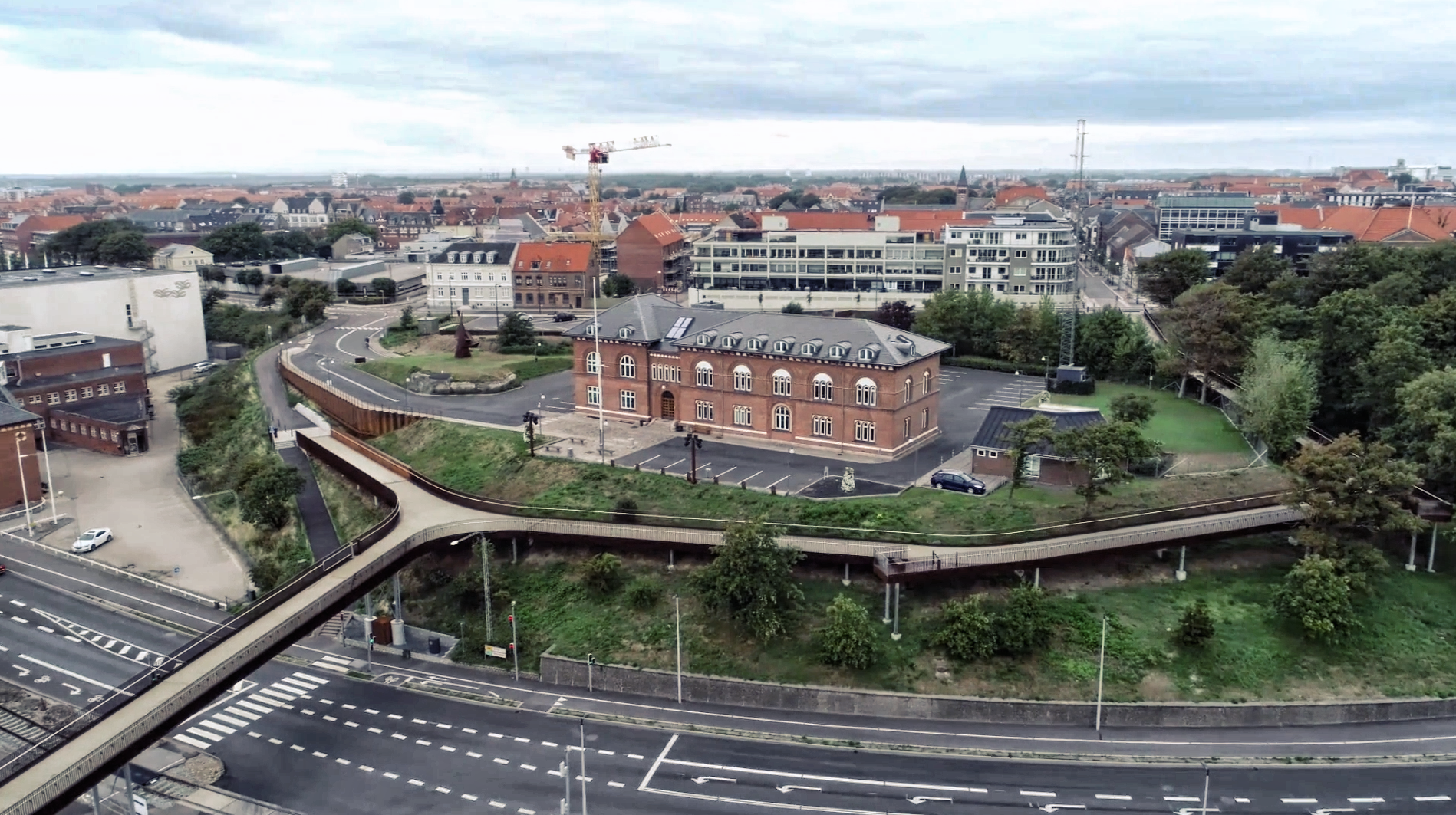 Esbjerg kommune has made this cool video showing the bridge from above:
https://vimeo.com/290634468
Image credit: Esbjerg Kommune