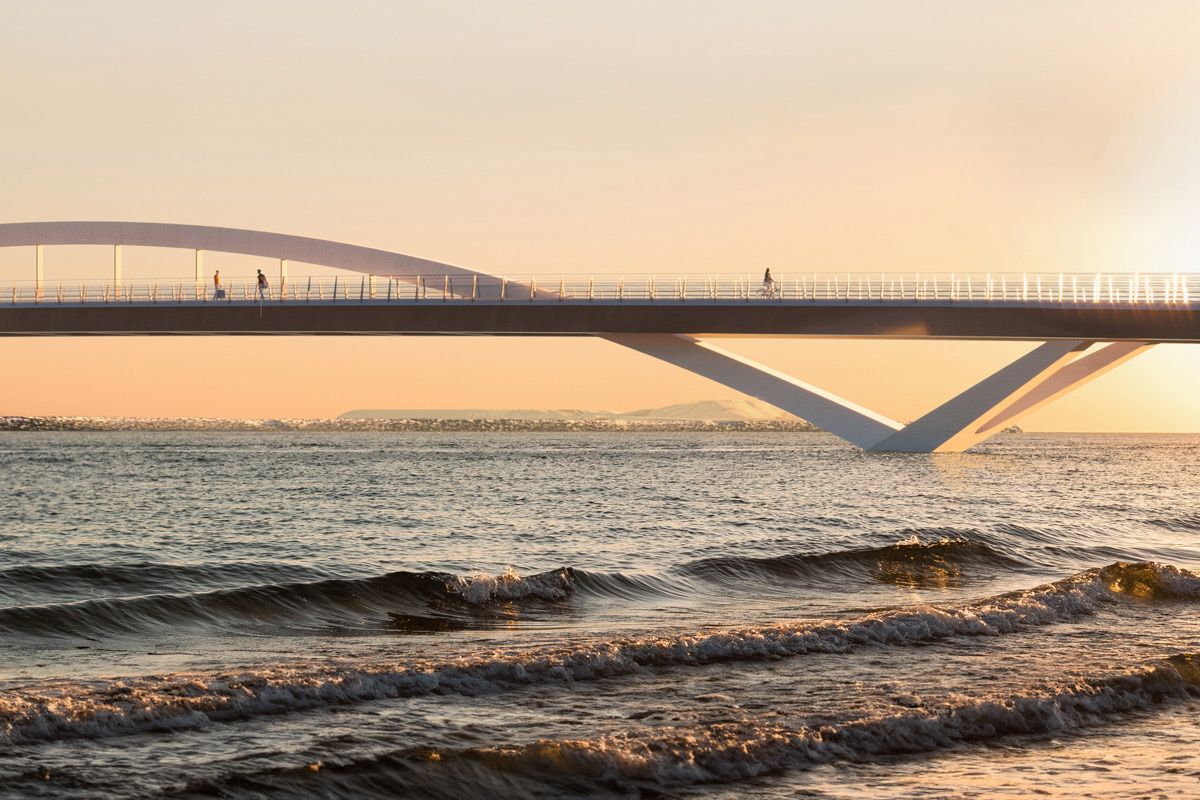 Bridge over Fossvogur
Project owner: Icelandic Road and Coastal Administration
KI: Structural design
Where: Reykjavík, Iceland
When: 2021
Bridge over Fossvogur
Project owner: Icelandic Road and Coastal Administration
KI: Structural design
Where: Reykjavík, Iceland
When: 2021
Slender and elegant design
A design proposal for a new 270 m long combined pedestrian, cycle and BRT bridge in Reykjavík, Iceland.
The bridge is designed with a minimum amount of supports in the water and an elegant shallow arch construction in order to respect the clearance requirements of the nearby Reykjavík Airport.
The slender concrete arch combined with two parallel steel box girders on either side of the arch, create a perfectly balanced structural system and a transparent expression. At the same time, the twin-girders create a safe separation between pedestrians and cyclist on one side and BRT vehicles on the other.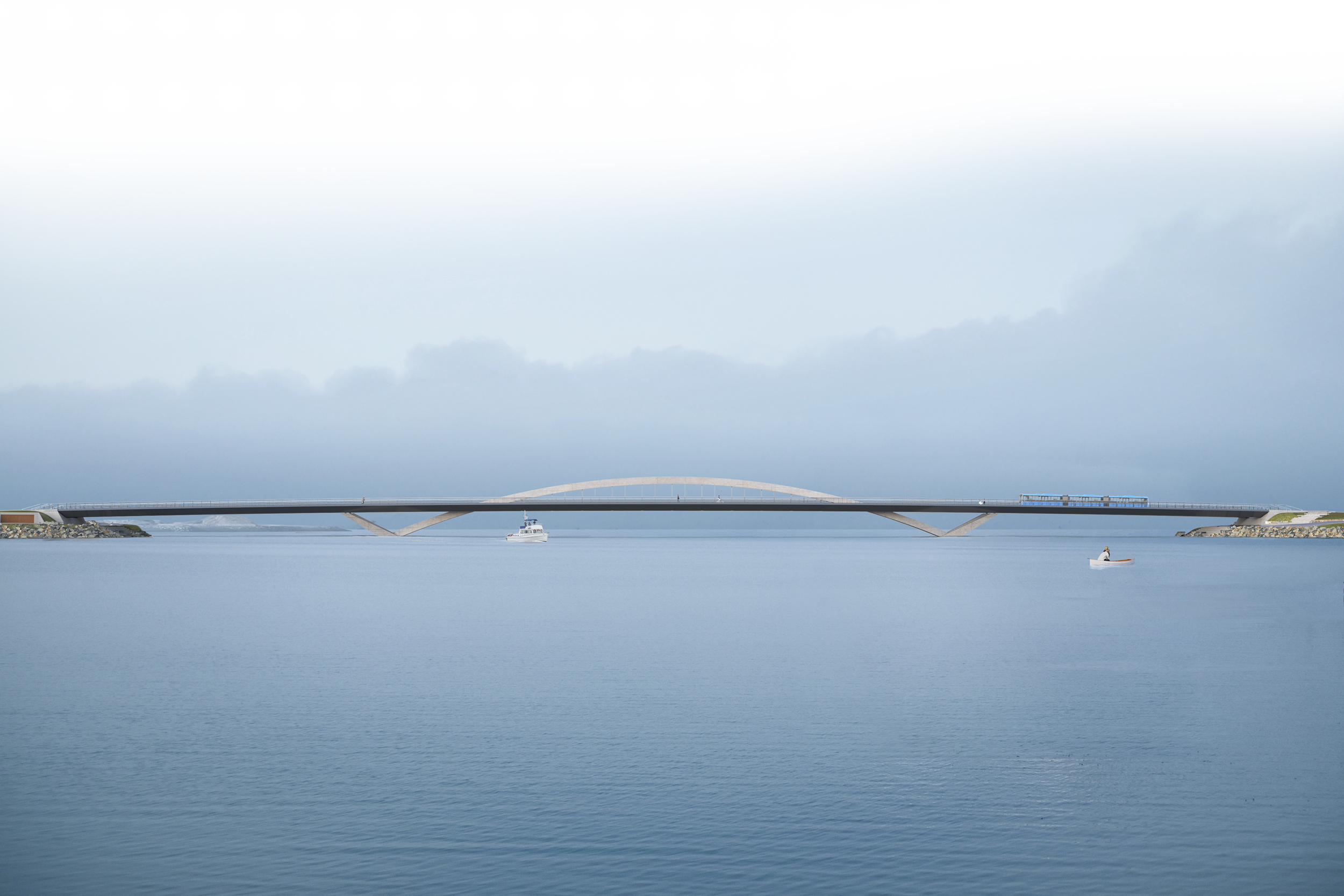 The clearance requirements of the nearby airport had a large impact on the design of the bridge.
Structurally, the bridge is a combined beam- and arch bridge in that the side spans are continuous box girders, and the central span is suspended from the shallow concrete arch. The central supports are V-shaped concrete piers that self-anchor the arch and provide vertical supports to the bridge decks.
The jury wrote:
"The main idea of the proposal is strong and reflects an elegant and a refined design, that interacts well with its surroudings. The arch is light and beautiful. The lightness of the structure is expressed with the V-shaped piers, that only touch the sea at two locations and the bridge appears to float above the ocean surface."
The bridge proposal is a competition finalist in the international design competition hosted by the Icelandic Road and Coastal Administration in collaboration with Reykjavik and Kópavogur Municipalities. The project was made in collaboration between Gottlieb Paludan Architects, Gísli Sæmundsson architect at Arkteikn, ES Consult and KI Consulting Engineers.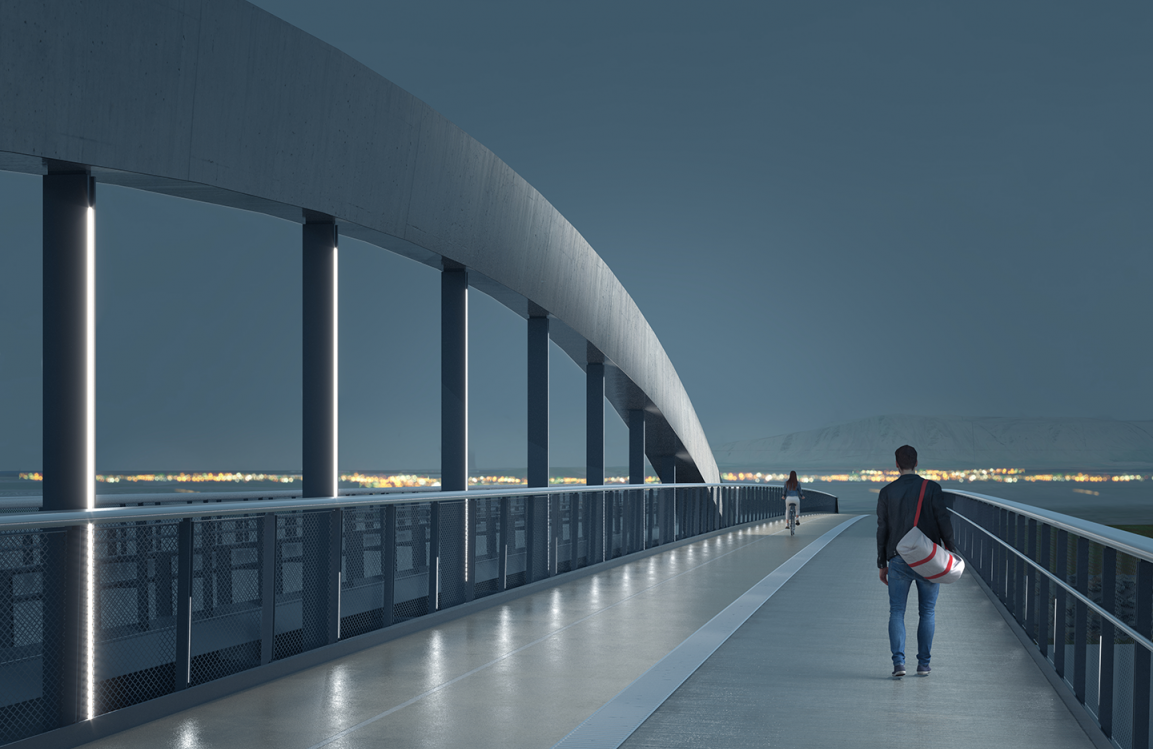 The design provides a safe and comfortable separation between pedestrians and cyclists on one side of the central arch and buses on the other.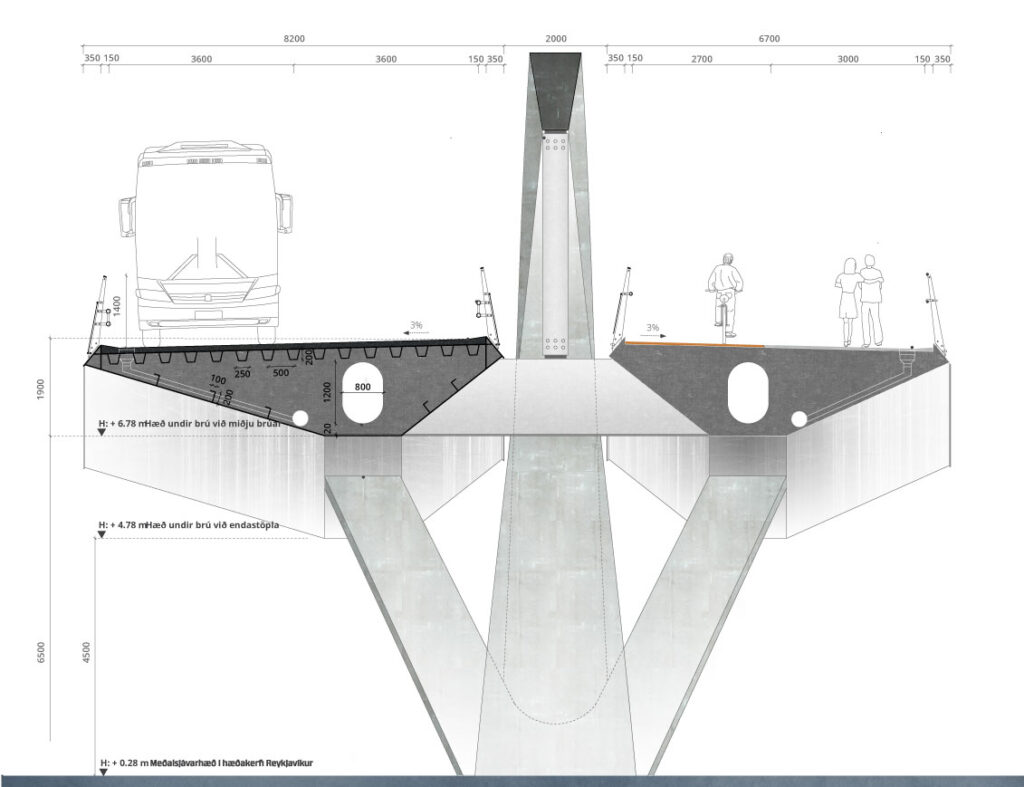 Section drawing of the bridge.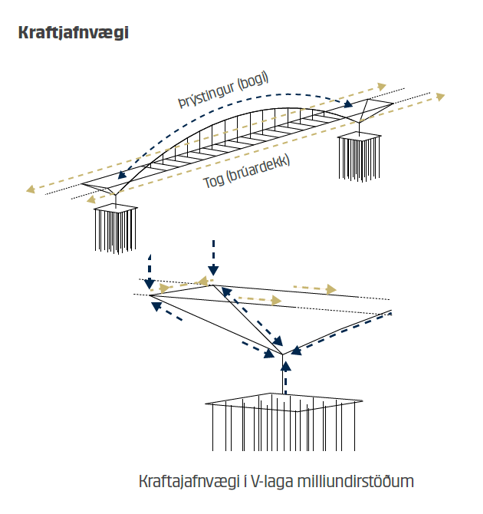 The V-shaped central piers create an elegant force equilibrium between the vertical forces from the bridge deck and the compression in the concrete arch. The self-anchoring of the arch through the bridge deck minimizes the horizontal loads on the pile foundations.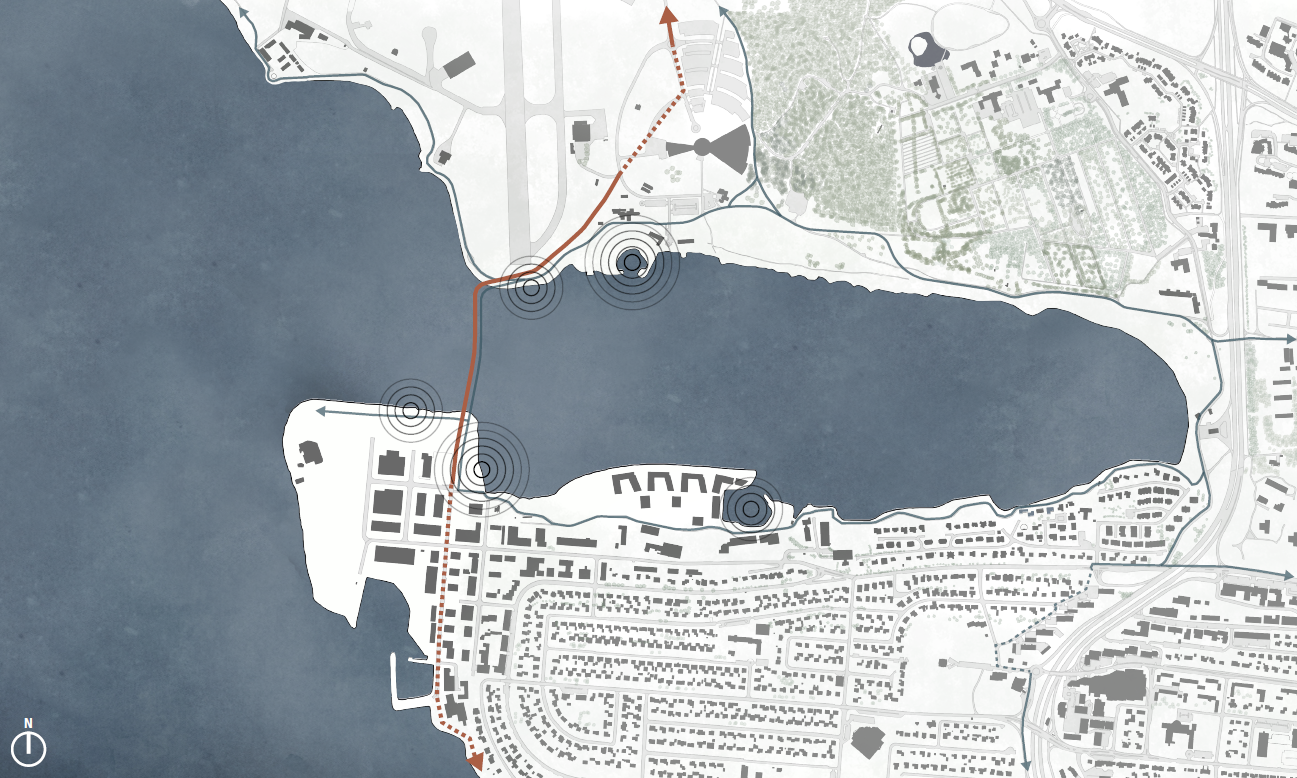 The bridge forms an important connection between Reykjavík and Kópavogur.