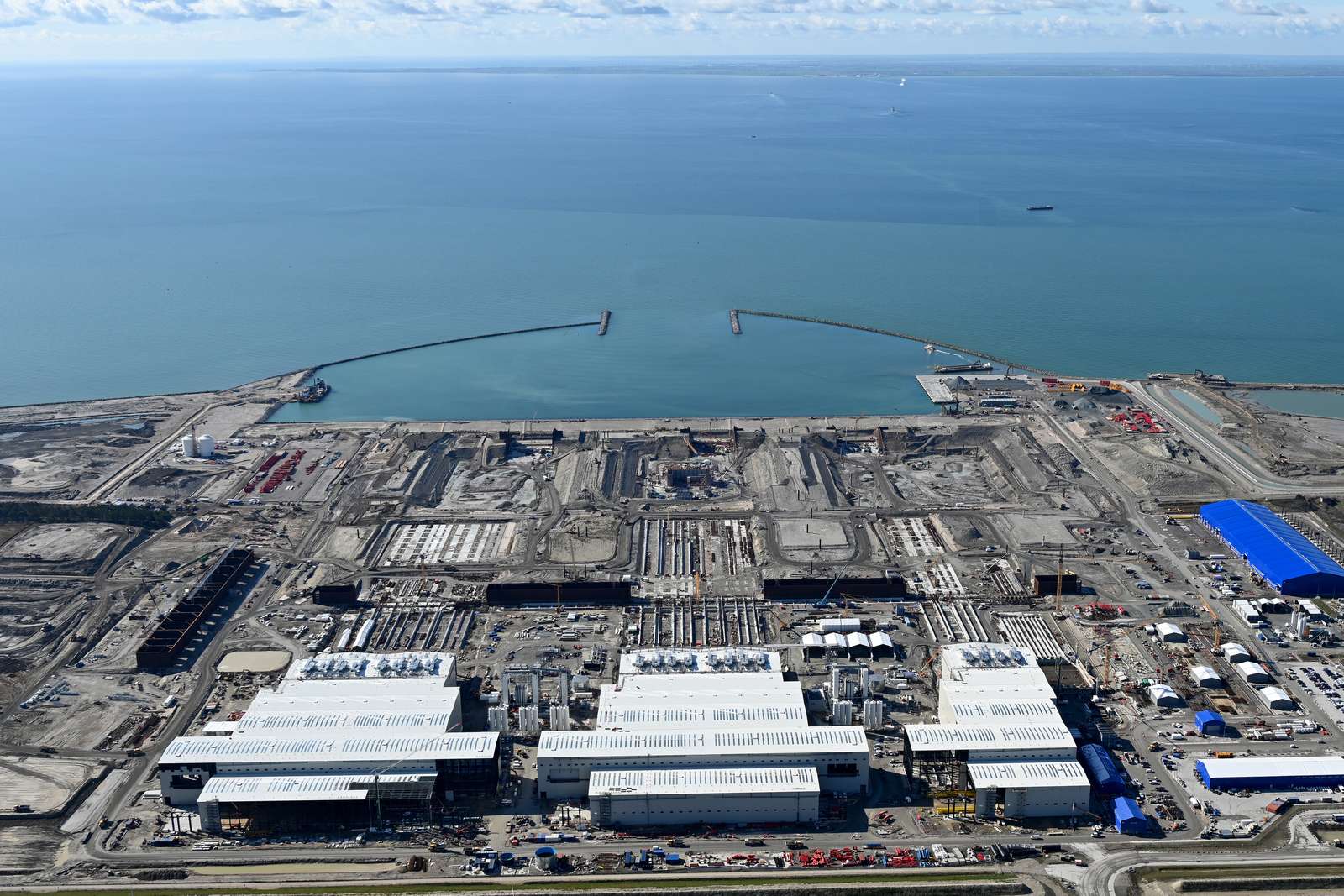 Fehmarnbelt Tunnel element factory
Project owner: Sund & Bælt A/S / Femern A/S
KI: Structural steel design
Where: Rødby, Denmark
When: 2020-2022
Fehmarnbelt Tunnel element factory
Project owner: Sund & Bælt A/S / Femern A/S
KI: Structural steel design
Where: Rødby, Denmark
When: 2020-2022
The world's largest factory for concrete production
With its 18 km, the Fehmarnbelt connection will be the world's longest submerged tunnel. The tunnel element factory, which will be built at Rødby Harbor in connection with the establishment of the connection, is, with a total of 90,000 m2, the world's largest factory for concrete production. The factory will produce a total of 89 tunnel elements: 79 standard elements and 10 special elements. The standard elements take 9 weeks to produce and are each 217 meters long and weigh 73,500 tons.
In 2020, KI entered into an agreement with Give Steel A/S regarding the design of the new tunnel element factory. Give Steel A/S is the general contractor on the factory buildings, delivered to FLC, who builds for Femern A/S. The project was won in an international tender during the summer and autumn of 2020. KI has been involved from the very beginning and, in close cooperation with Give Steel A/S, prepared the static system and the tender model in connection with the offer.
Femern A/S has produced an exciting video about the tunnel construction:
Video credit: Femern A/S
Long spans and high ground clearance presented challenges
The tunnel element factory consists of five parallel production lines distributed over three large steel production halls. The steel superstructure was challenging, as each production line requires a large span, a large headroom and operation with a number of cranes both along and across the production line. The long spans were particularly challenging in relation to the establishment of crane tracks across the production lines and required large internal grid structures to ensure that the cranes can run on a sufficiently rigid surface. The buildings contain more than 10,000 t of steel, which makes the project one of the largest we have carried out in KI.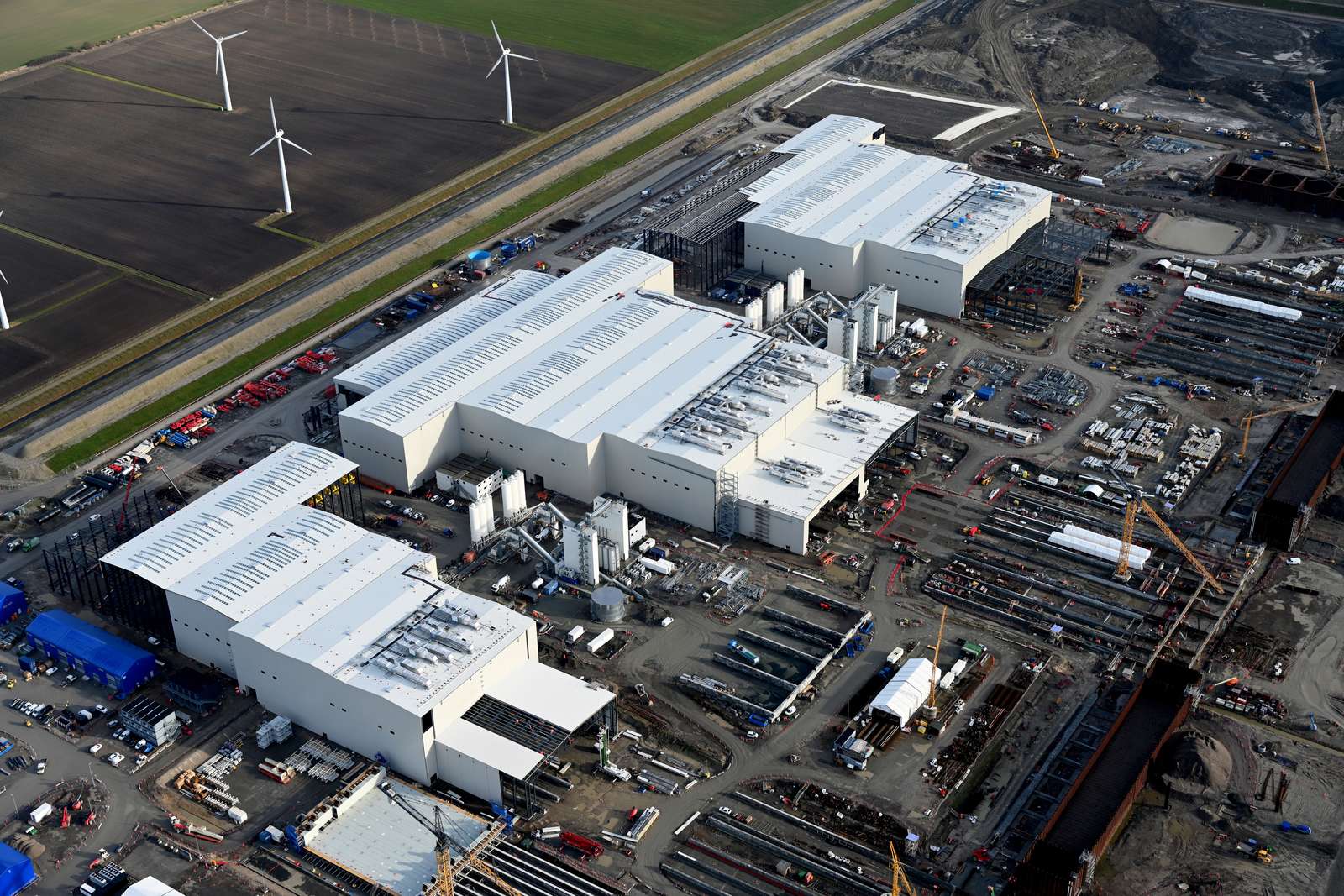 Photo of the production halls from June 2023. Photo credit: Femern A/S
Production started in mid 2023
The tunnel element factory started production for the Fehmarnbelt tunnel in mid 2023 and the last elements will be produced in the latter half of 2026. The Fehmarn connection's 18 km long tunnel is expected to be completed in mid-2029 and will shorten the travel time between Scandinavia and the rest of Europe. The trip between Rødbyhavn and Puttgarden will take 7 minutes by train and 10 minutes by car.
Consortium: Femern Link Contractors (FLC) consists of Aarsleff (Denmark), Max Bögl Stiftung & CO KG (Germany), BAM Infra B.V (Netherlands), BAM International B.V (Netherlands), Wayss & Freytag Ingenieurbau AG (Germany), VINCI Constructions Grands Projets (France), Solétanche-Bachy International S.A.S (France), CFE SA (Belgium), Dredging International NV (Belgium).
Read more about the tunnel construction on Femern A/S' website: www.femern.com