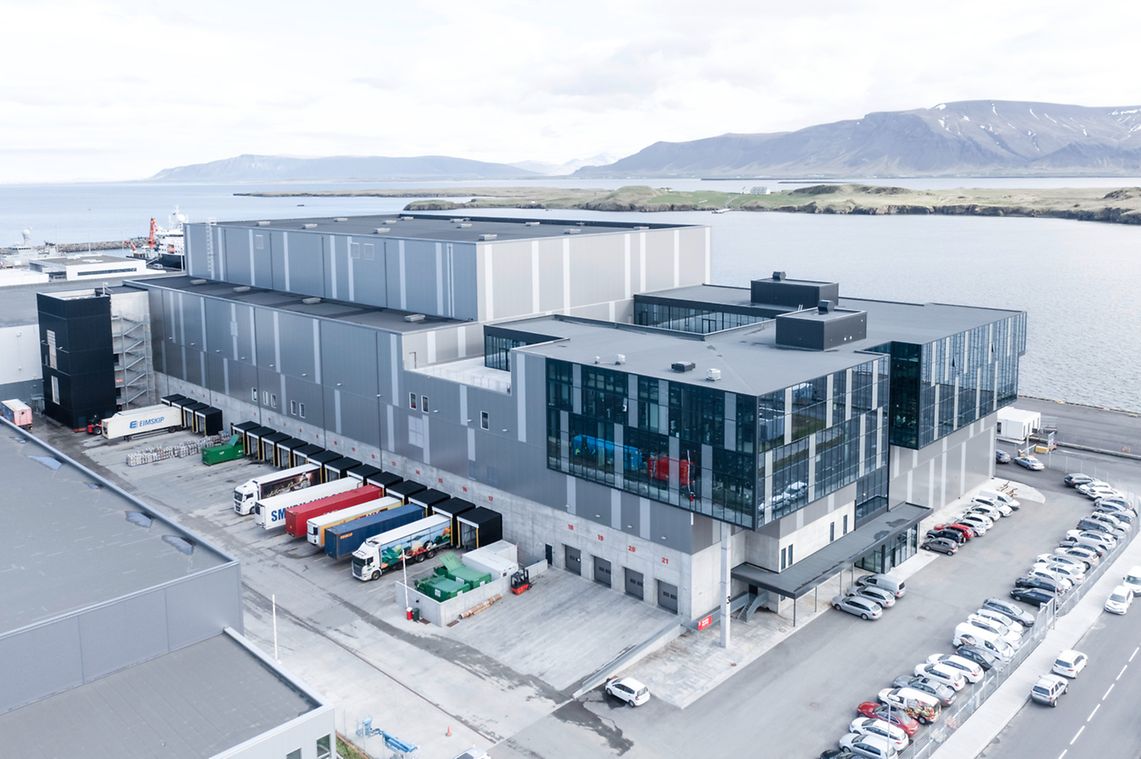 Innnes
distribution center
Project owner: Innnes
KI: Structural design
Where: Reykjavik
When: 2018-2021
Innnes
distribution center
Project owner: Innnes
KI: Structural design
Where: Reykjavik
When: 2018-2021
High tech warehouse
Innnes, the leading importer and wholesaler of high-quality food products in Iceland, is building a new distribution center in Reykjavik. The new warehouse will apart from an office area have 3 different temperature zones for food storage: deep-freeze (-25 °C), fresh and dried products. The warehouse will run with a combination of manual and automated systems with the use of advanced conveyors and full-automatic shuttle solutions. Most of the automation will be used in the deep-freeze and dried goods area.
The building with 140x60x33 m outer geometry made of steel and in-situ concrete structure will offer/accommodate 15,055 m² of usage area.
Our role in the project
KI was in charge of 3rd party authority verification of the main steel structure, as well as the design of a large portion of the secondary steel. KI was responsible for production of all GA drawings for the steel structure. The main structural steel design was done by 4D design and the concrete design was done by  Ferill. The warehouse logistics and storage system was supplied by SSI Schäfer.
Steel experts
Our company has vast experience with steel design. We have participated in numerous steel design projects ranging from traditional steel frame buildings to high voltage masts, from detailed FE calculations of node details and fatigue calculations, to the drafting of technical specifications, production and site inspections. Read more about our services within steel structures here.
Photo credit: KI and SSI Schäfer
The distribution center is the only high-tech warehouse in Iceland
3D model of the steel and concrete structure
Photos from our visit to the construction site in January 2020