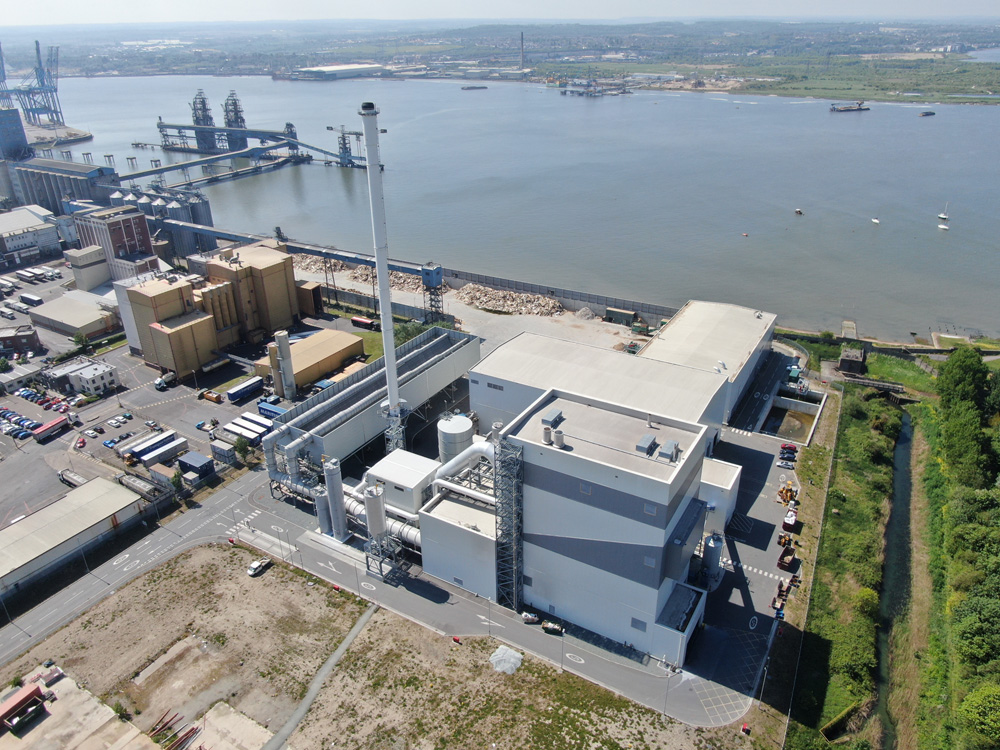 Tilbury
Green power facility
Project owner: Green Investment Bank (GIB) and Irish Utility Electricity Supply Board (ESB)
KI: Turbine foundation design
Where: Tilbury, UK
When: 2017
Tilbury
Green power facility
Project owner: Green Investment Bank (GIB) and Irish Utility Electricity Supply Board (ESB)
KI: Turbine foundation design
Where: Tilbury, UK
When: 2017
Energy for 80.000 homes
The Tilbury green power facility project includes a 40 MW waste wood-fired power plant located directly at the River Thames in Tilbury close to London. The plant will be powered by approximately 285.000 tonnes of waste wood (e.g. from construction sites) each year and will hereby help reduce waste in the city of London. The power plant will generate around 300 GWh of green electricity each year, which is enough to power 80.000 homes.
Shaun Kinsbury, chief executive at the UK Green Investment Bank, said: "The Tilbury project is well placed to capitalise on the UK's largest regional waste wood market, generating green electricity and creating local employment from London's waste resources."
The facility will create up to 370 jobs during construction, and another 50 permanent jobs once in operation.
The participants
The Tilbury Green Power facility is owned by Green Investment Bank (GIB), Irish Utility Electricity Supply Board (ESB) and built by Burmeister & Wain Scandinavian Contractor A/S (BWSC) in consortium with Aalborg Energie Technik (AET). KI was hired as subcontractor by Rambøll Denmark.
Our role
Our role in the project was design of the steam turbine foundation. This included a complete vibration analysis to verify, that the dynamic loads originating from the mechanical equipment (steam turbine, gearbox and the generator) does not exceed the limits set forward by the equipment manufacturer.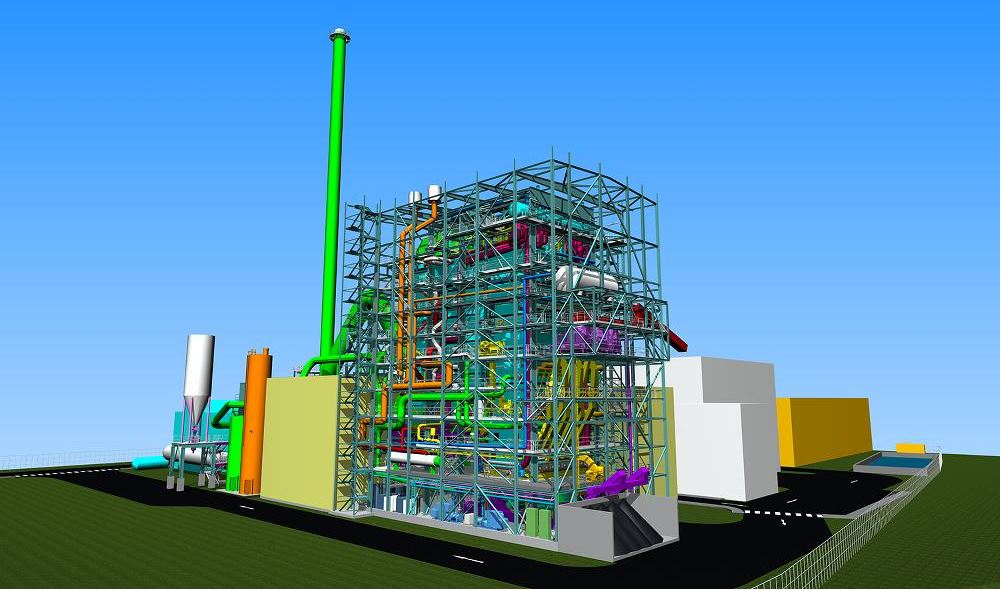 3D model of the power facility.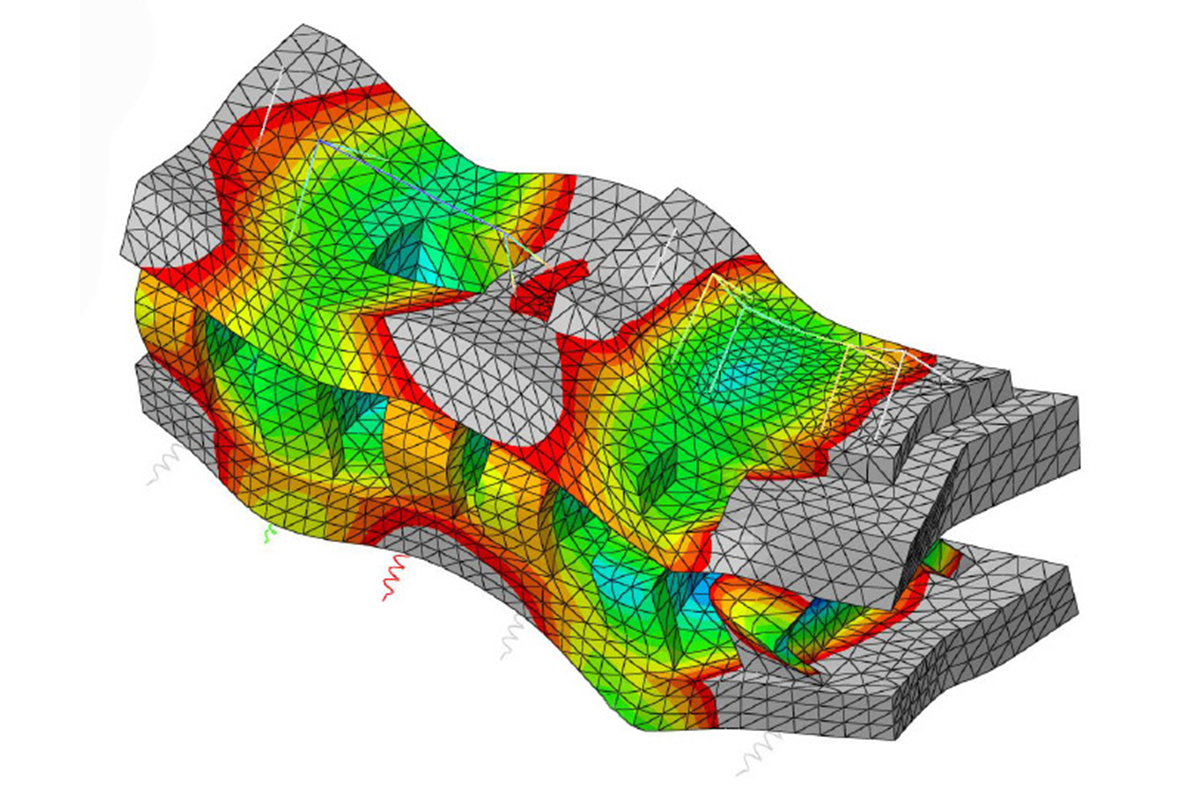 Analysis of turbine foundation.