Our second day in the UK was spend visiting the T-Pylon at National Grid's test facility in Eakring. T-Pylon is one of our biggest projects stretching over many years. The test line was built in 2015, and this was the first time our team got to see it "in real life". David Clutterbuck from National Grid was nice enough to make the drive and spend his Saturday afternoon showing a group of very excited engineers around.
Krabbenhøft and Ingolfsson has carried out the complete engineering development of the T-Pylon, from initial conceptual design to assistance with manufacturing and mechanical testing of the structures. The engineering development includes load determination and structural design, structural steel work detailing, 3D modelling and creation of structural design drawings and specifications, design of GRP substructure and design of cast components.
The T-Pylon family has been fully developed to include several other family members including a suspension pylon, a flying angle structure for small line deviations, a tension pylon and various terminal configurations.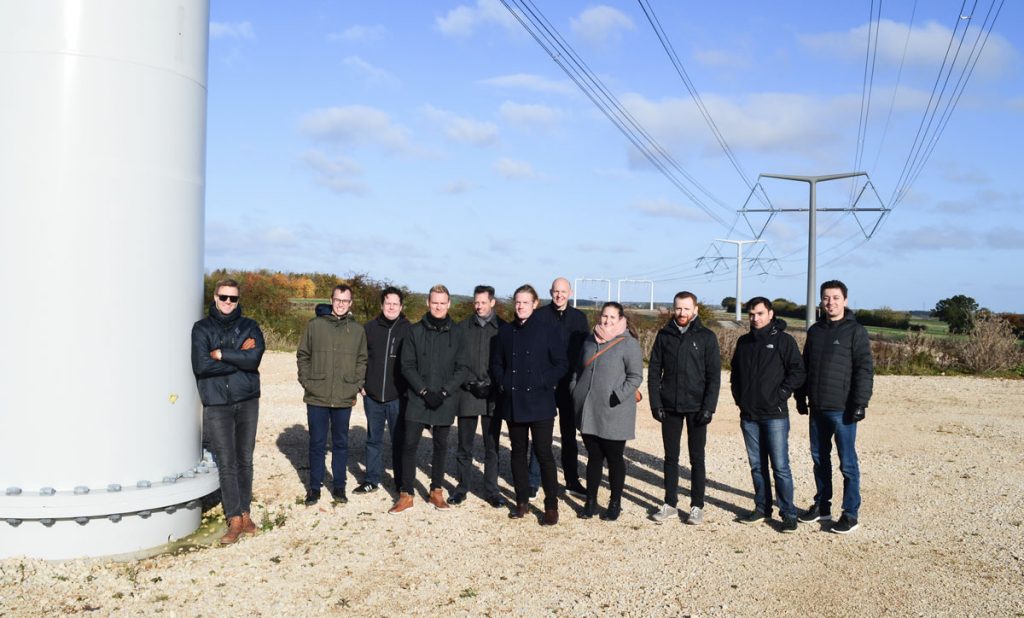 You know, that you're in a group of engineers, when you hear "This is better than Christmas!" about seeing a line of overhead power pylons. After working on this project and seeing it on a computer screen for years, this reaction was not an overstatement.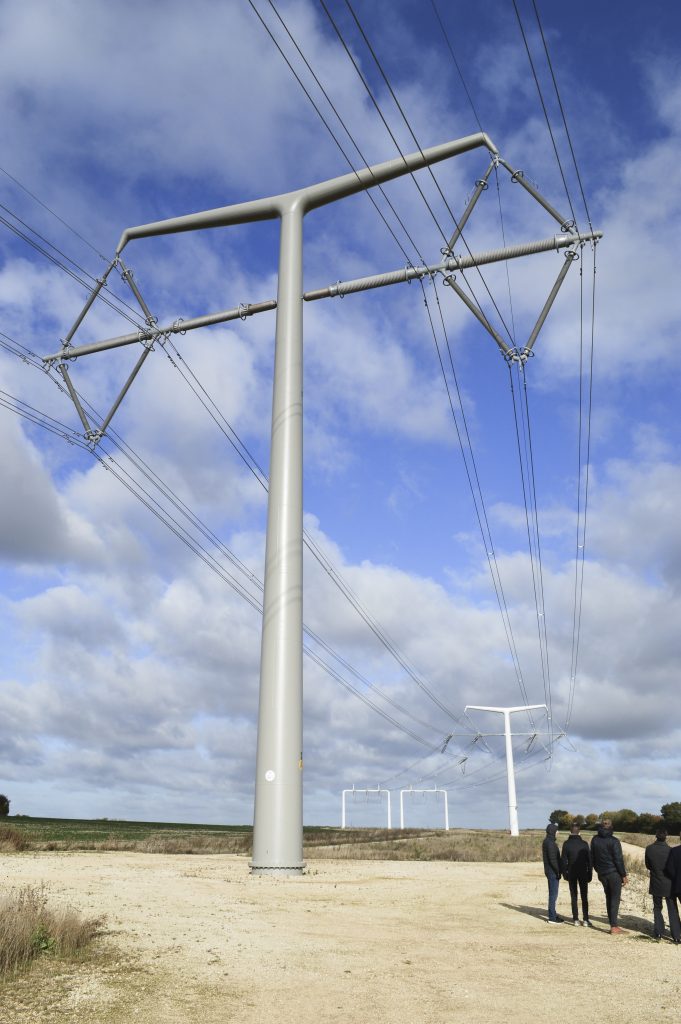 The final color of the T-Pylon is yet to be decided. As an experiment one of the pylons was painted in a darker shade of gray. The weather had an immense impact on the color. When the sun was out the lighter pylons looked completely white, but seemed to change color before our eyes, when a cloud went by.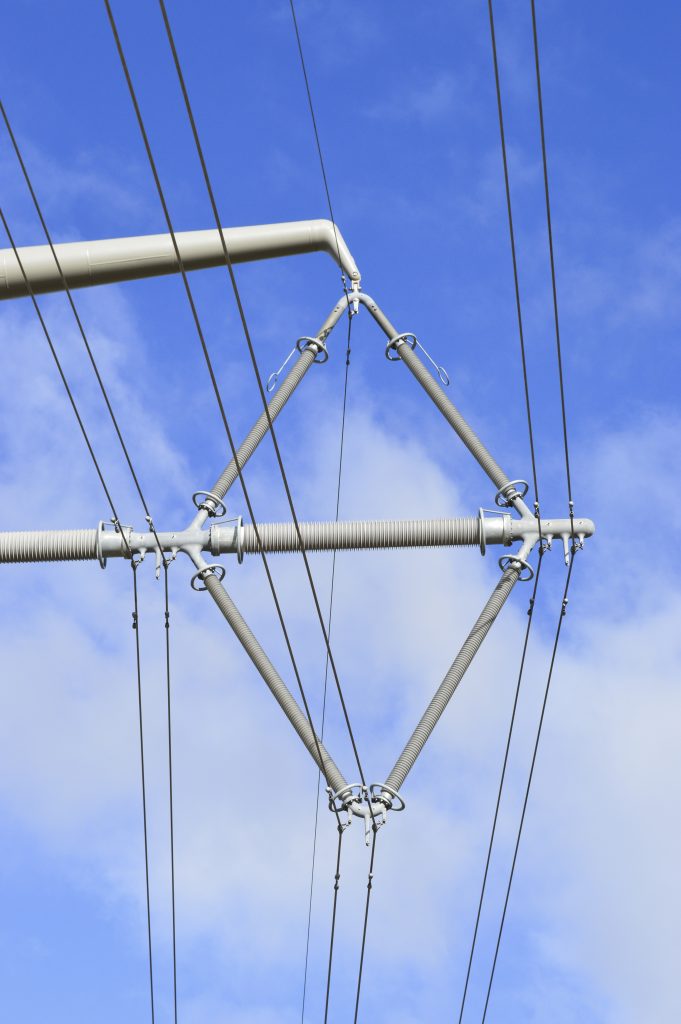 The F10 is designed for a break in the line of up to 10%. For many of our engineers this pylon is their favorite.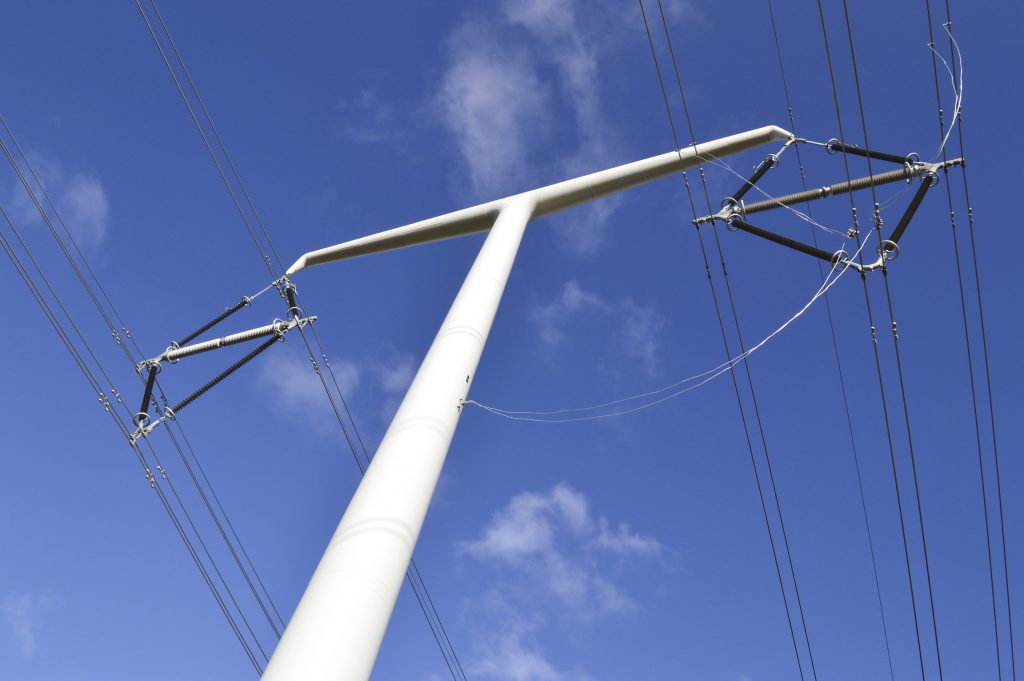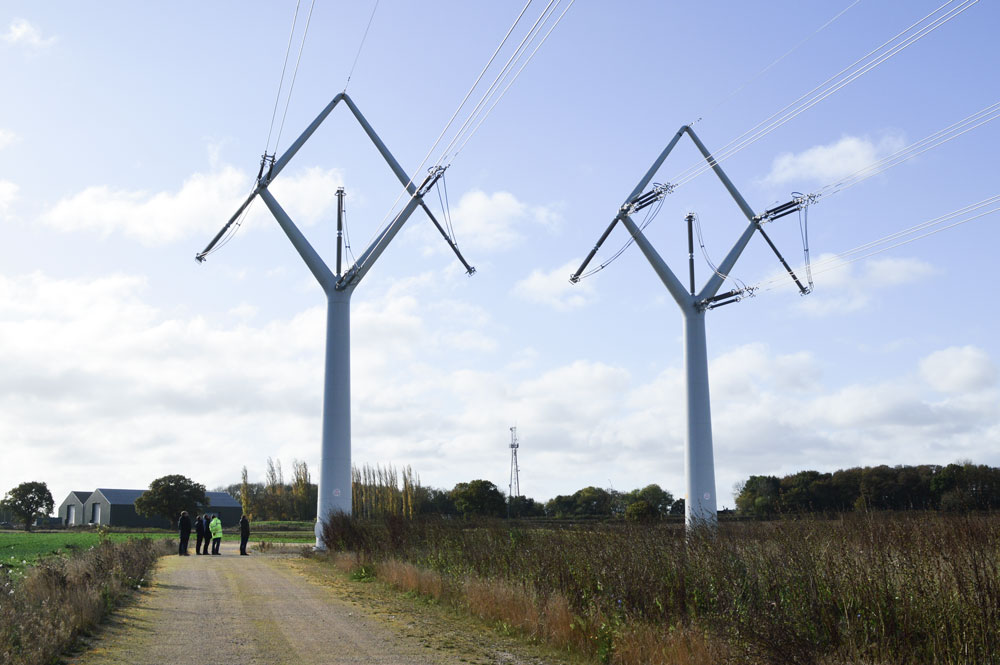 The Double Diamond is one of the proposals for the terminal towers at the end of the line.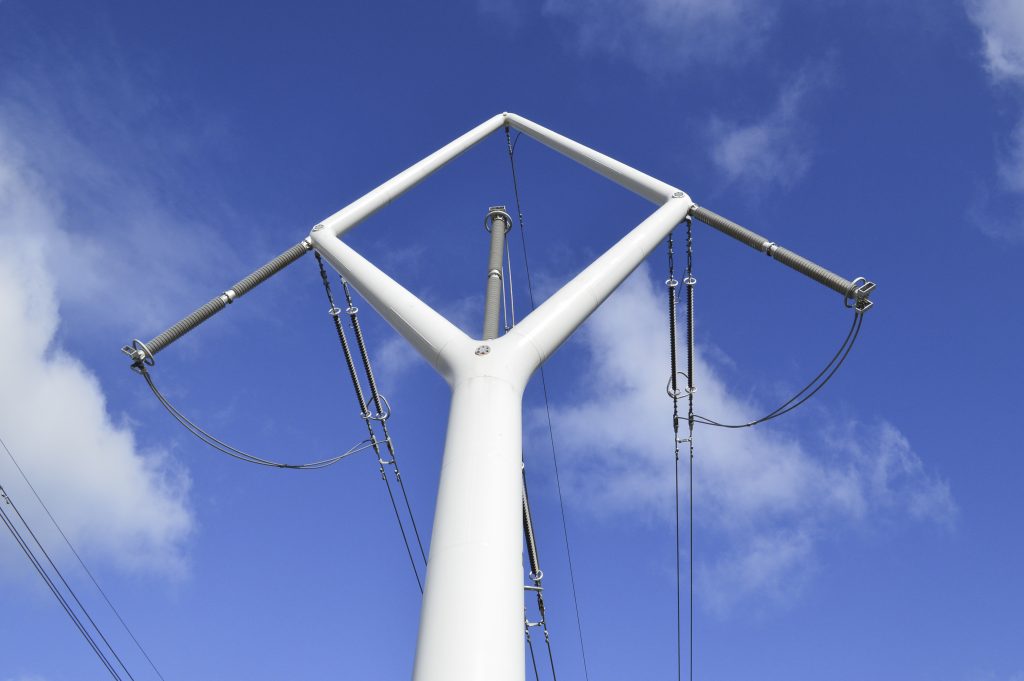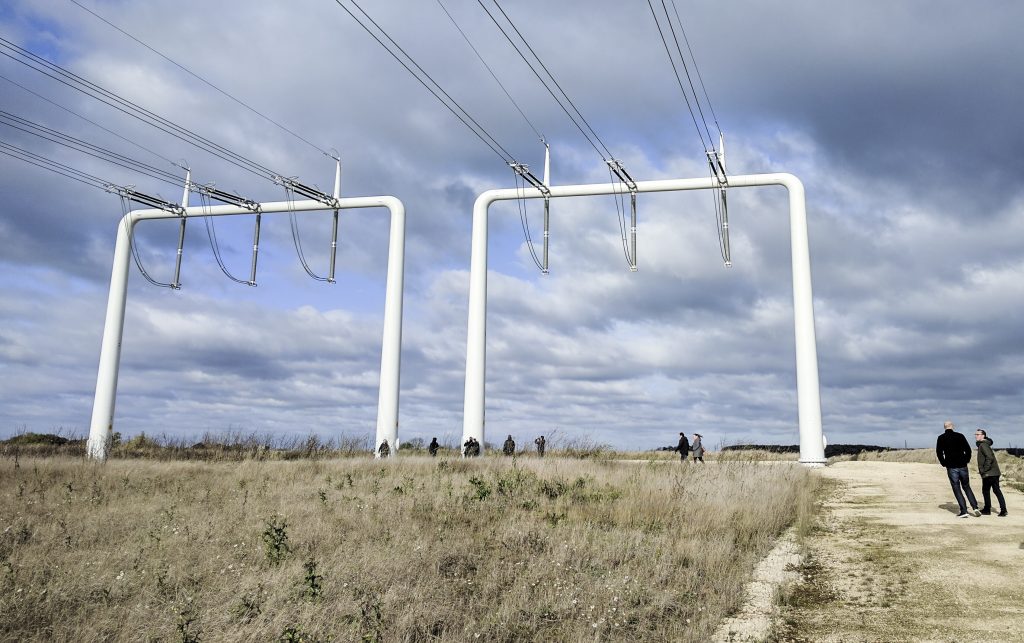 Double gantry, the other proposal, is standing at the other end of the test line.
We had an amazing visit thanks to David and some very nice English weather.
Also read about or visit to Snetterton and Tomahawk, Allied Insulators and Goodwin Steel Castings.