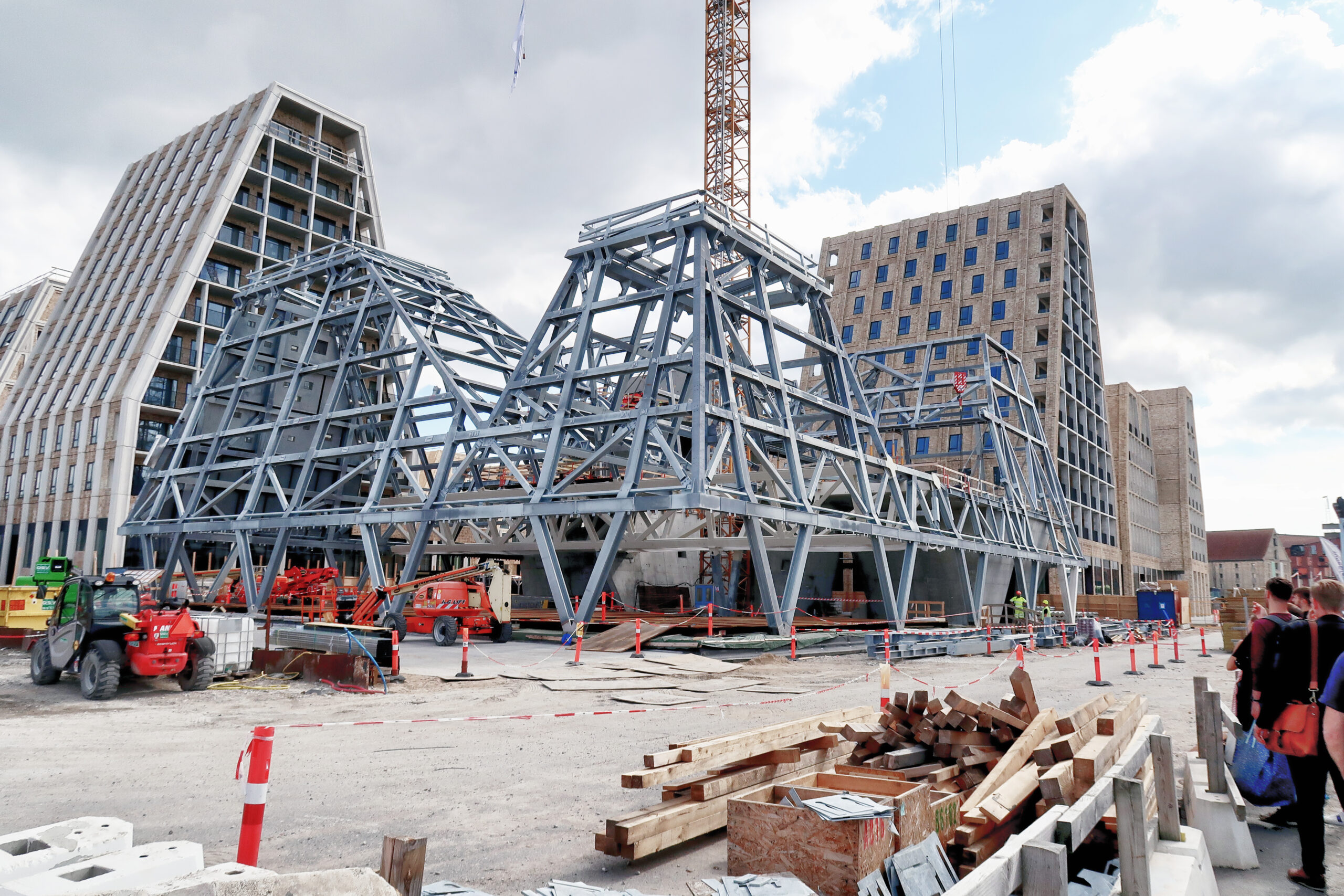 Last week, all of KI had the pleasure of being able to visit our project
the Water culture house Papirøen
, which is currently under construction here in Copenhagen . Kim Petersson and Bill Jensen from
MT Højgaard
welcomed us with exciting presentations about their work on the project followed by a tour of the construction site.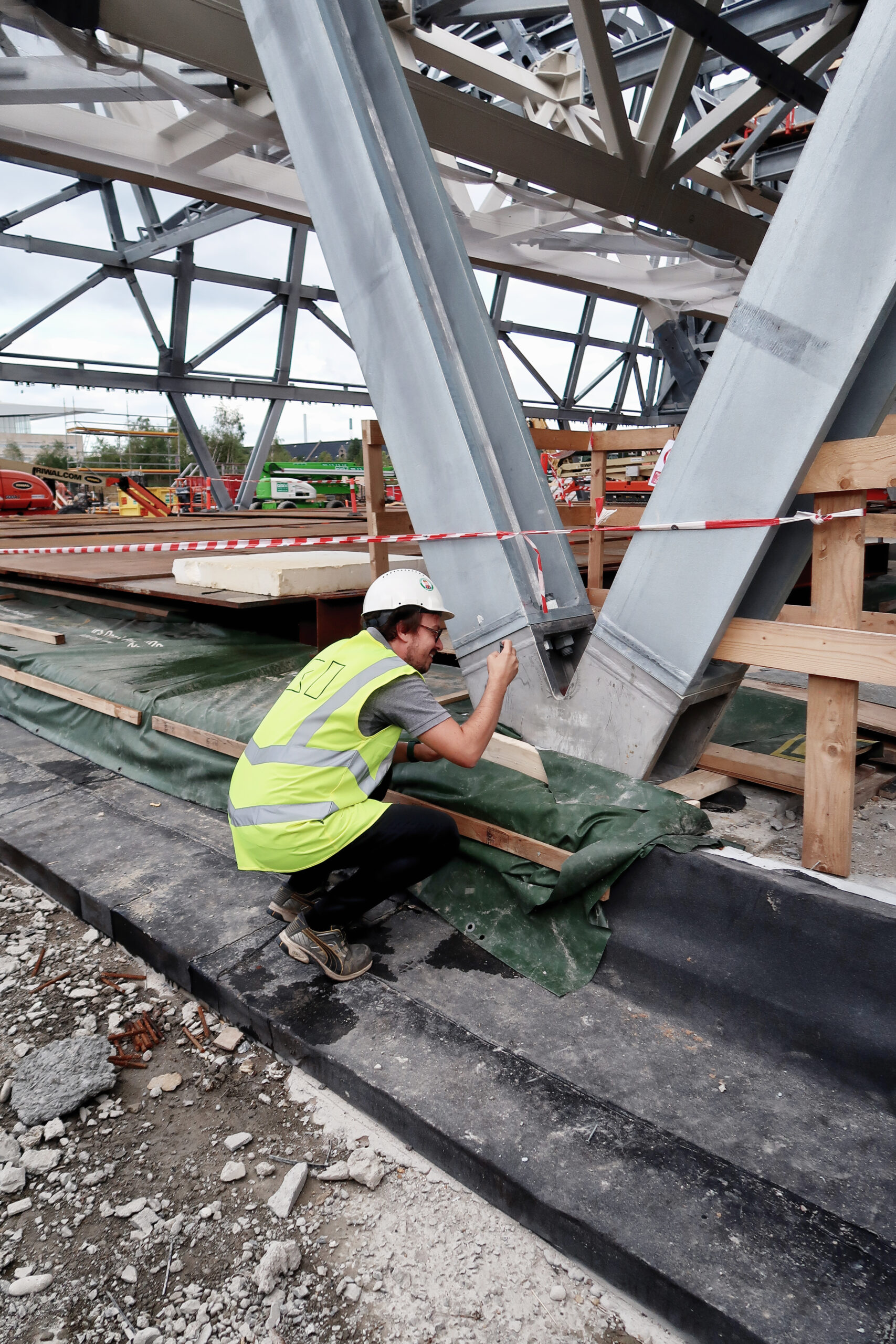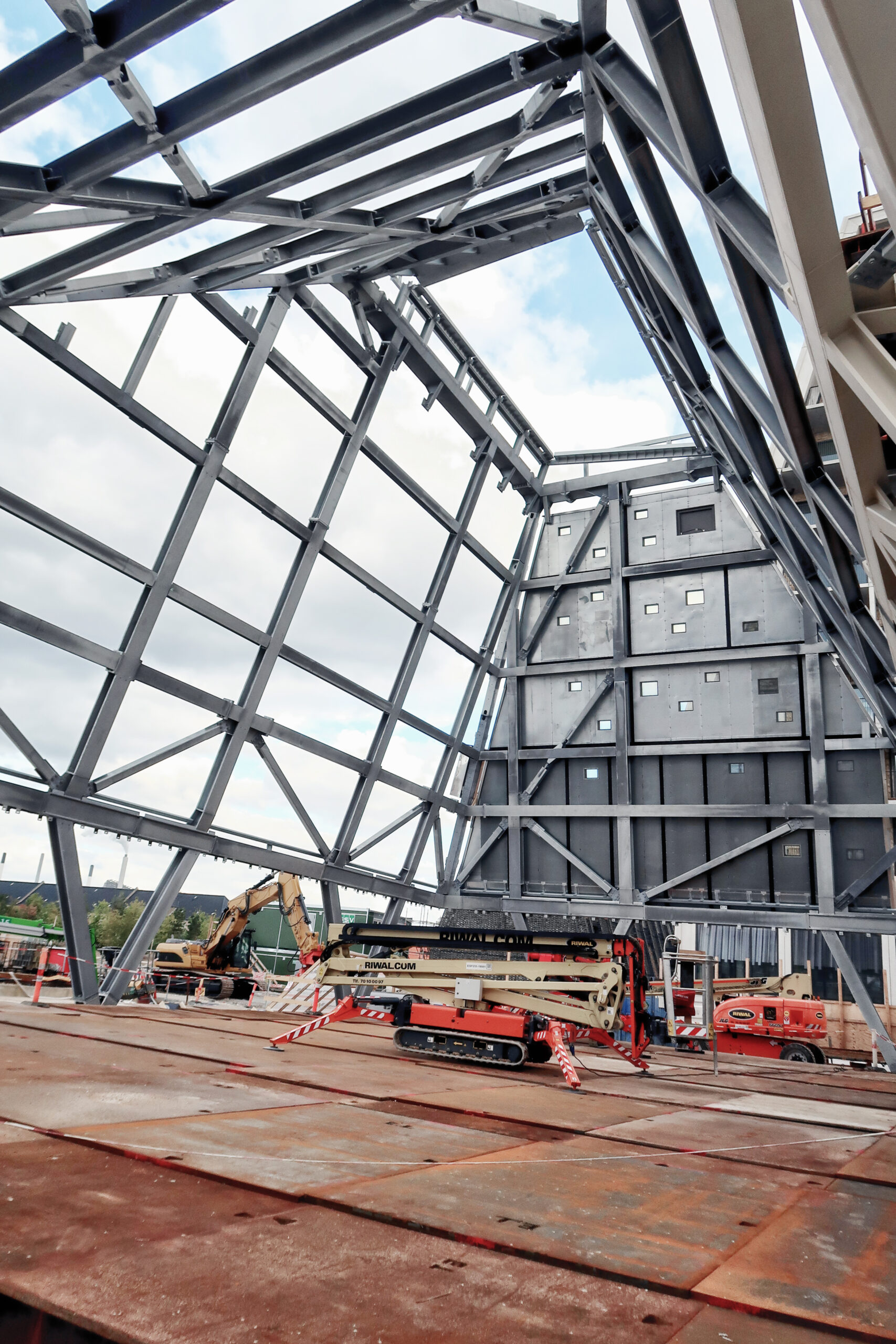 KI has designed the steel structure of the water culture house. It was therefore very exciting to see it standing in all its glory before the beautiful handmade tiles will cover it up.
The building consists of 5 "cones", which are partially supported by a steel grid girder located centrally in the building (the painted steel).