Along with NCC we will be responsible for the 3D modelling of the steel structure as well as design assistance for the new hospital buildings in Herlev. Henning Larsen Architects, in consortium with others, won the international design competition to expand Herlev Hospital in 2011. The building is now under construction and scheduled for completion in 2018.
In close collaboration with NCC's VDC(virtual design and construction) team, Krabbenhøft & Ingolfsson will make completely digitized models containing all information about the design. This way all involved parties will always have access to the same information, which should make communication, changes and quality assurance much easier. It has been the wish of the developer (Region Hovedstaden) to make everything digital from the beginning.
"NCC has been working towards digitizing for a long time, since it has great value. However it only reaches its potential when all involved parties in a project embraces the digital construction. Because of this, we are very happy to see that Region Hovedstaden takes up the method from the beginning. We are very excited to be a part of that." – Niels López Krogh Nielsen, Senior production manager at NCC.
At Krabbenhøft & Ingolfsson we are also very excited about this big steel project, and we look forward to our work with NCC.
Read more about the project here.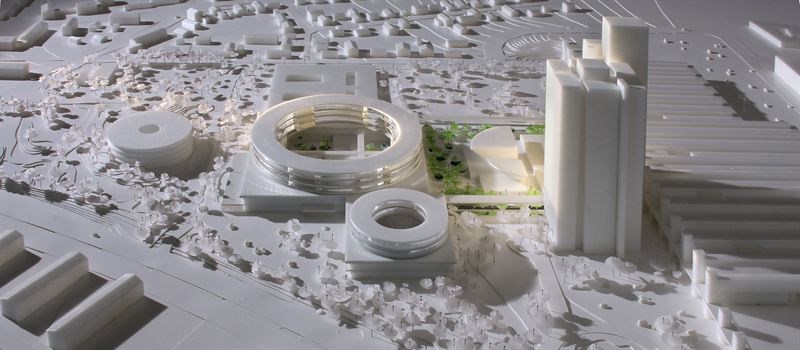 The new buildings next to the old hospital building.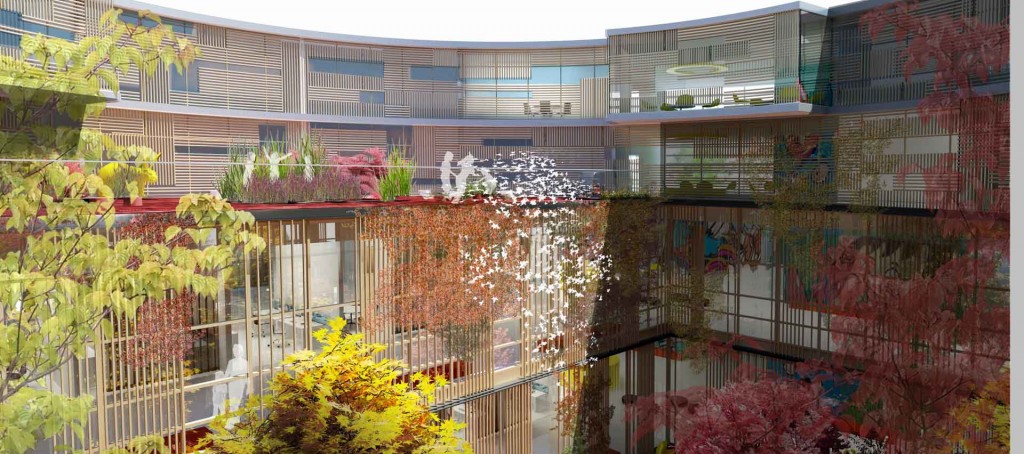 The new hospital will have plenty of green and open spaces.
Image credit: Henning Larsen Architects.