Bystrup Architects went to this year's Cigré Pylon Award in Seoul with our shared project the T-Pylon.
In May 2011, the Royal Institute of British Architecture (RIBA) – for the then Department of Energy and Climate Change (DECC) and National Grid – launched a competition to rethink the traditional electricity pylon. With more than 250 competition entries, the winner of the competition was the T-Pylon – a family of novel overhead line structures for transmission of 2×400 kV electricity.
The T-pylon has won several awards including the Energy Institute (EI) Awards 2015: "Energy Excellence".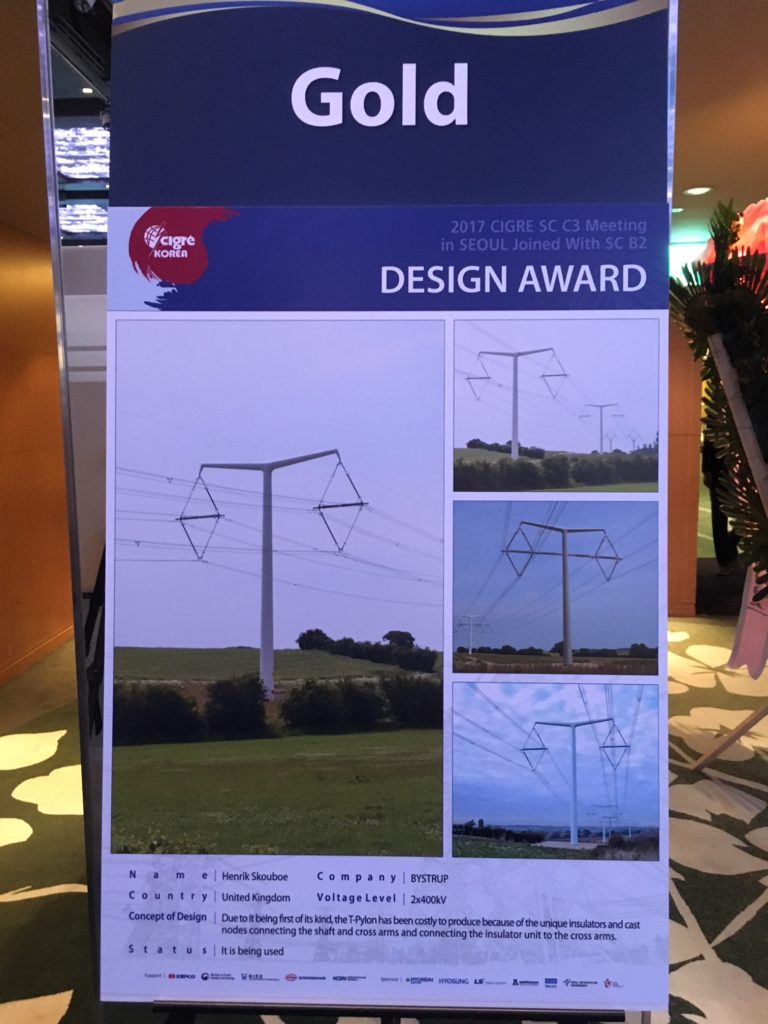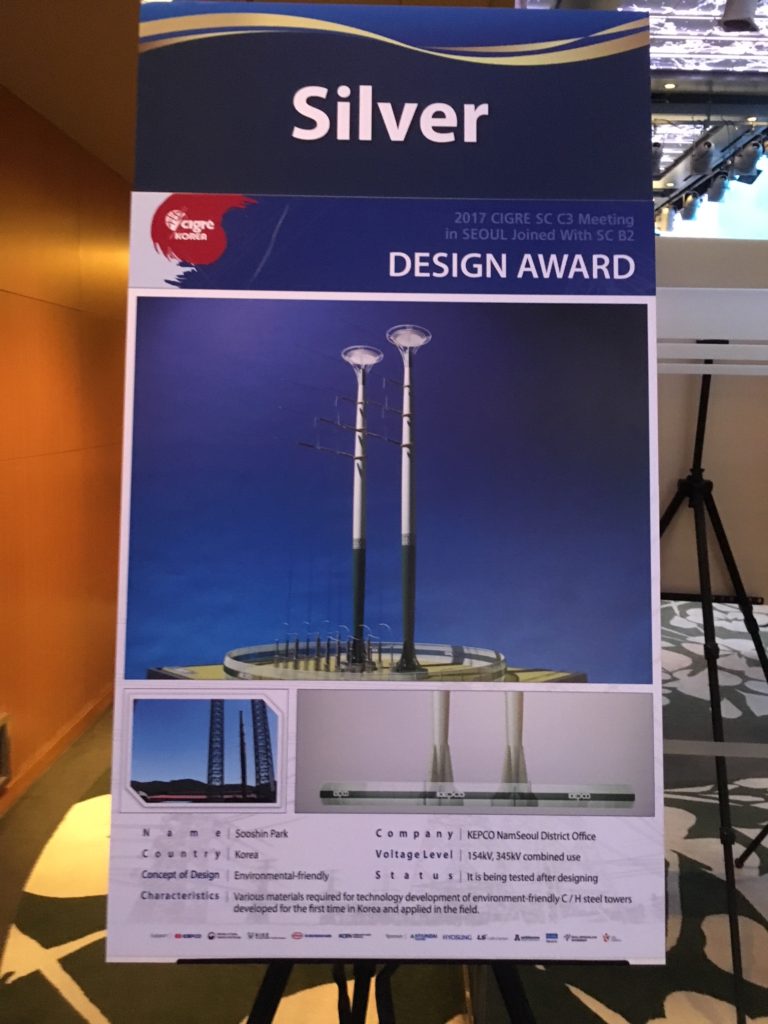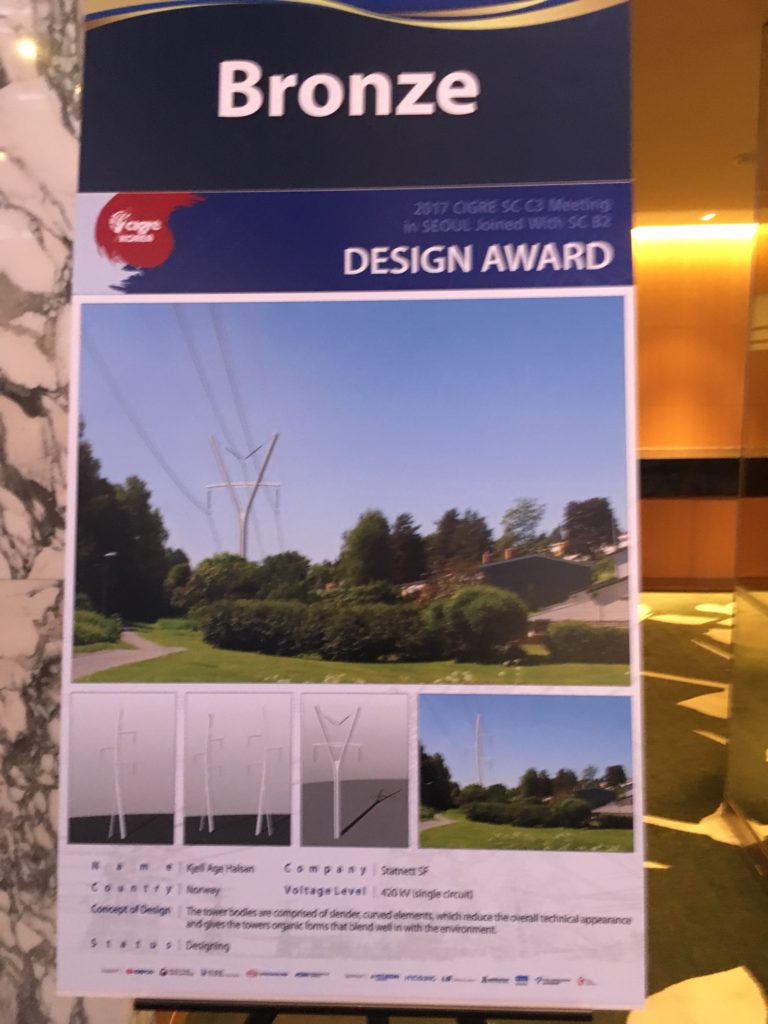 Image credit from Cigré Pylon Award in Seoul: Bystrup Architects.