Friday we all hopped on a bus and drove to Jutland for a day of engineering fun! Our first stop was at Valmont SM in Rødekro where we were greeted by Jan and Anders. We learned about the history of the company and how their production works. Krabbenhøft & Ingolfsson has had several collaborations with Valmon SM including the T-Pylon, the Eagle pylon and Landgangen. A big part of their production is towers for wind turbines – offshore in particular – and we got a tour of their production facilities, where we got to see the enormous parts that make up the towers.
Valmont SM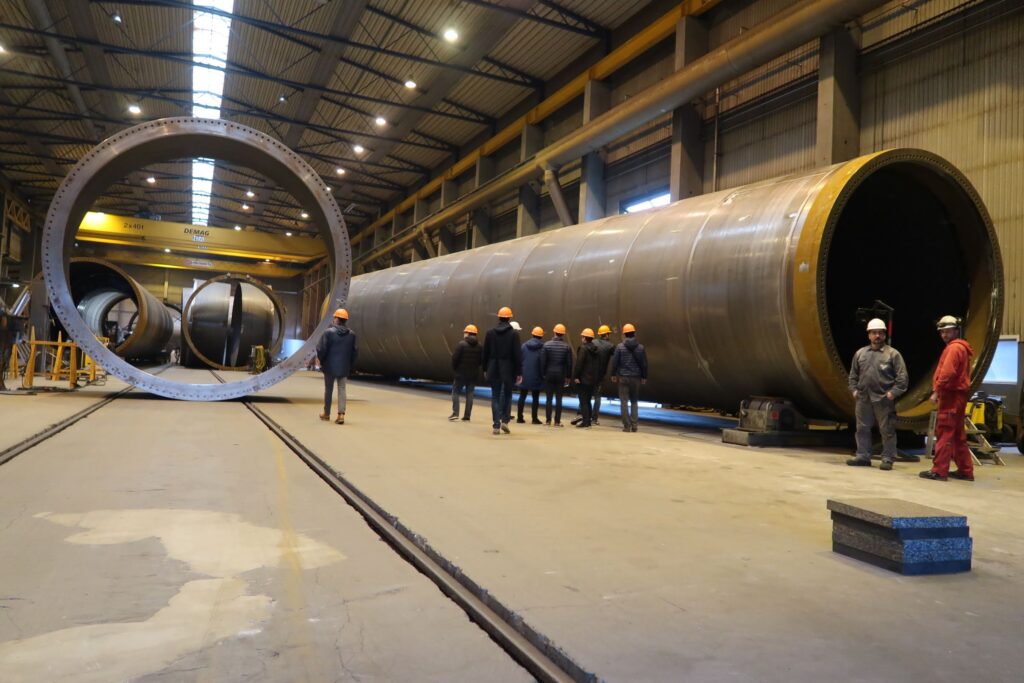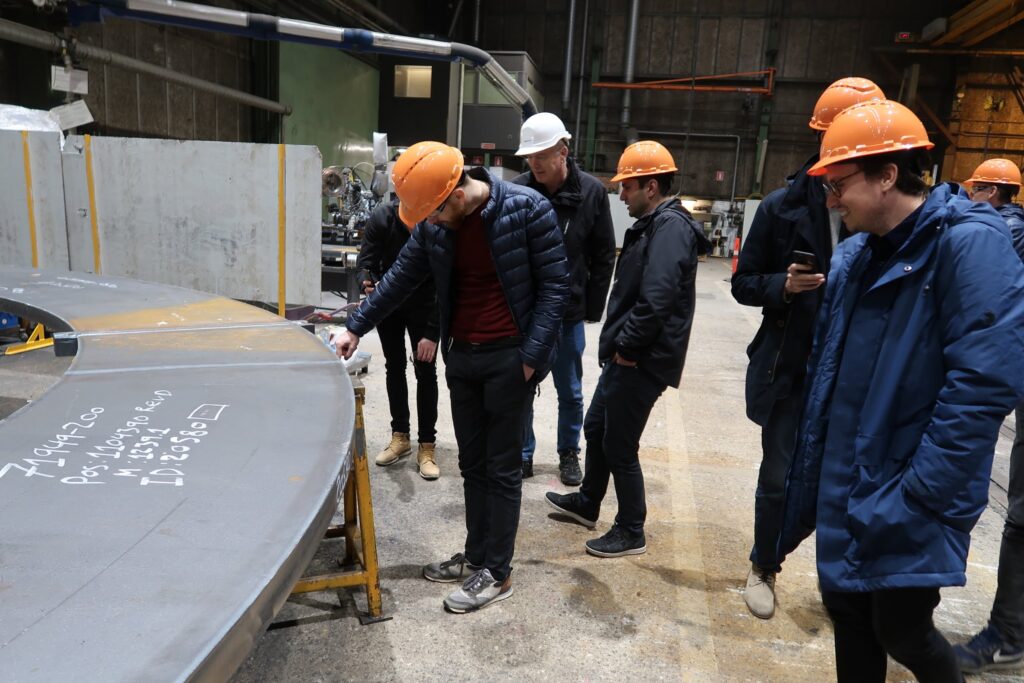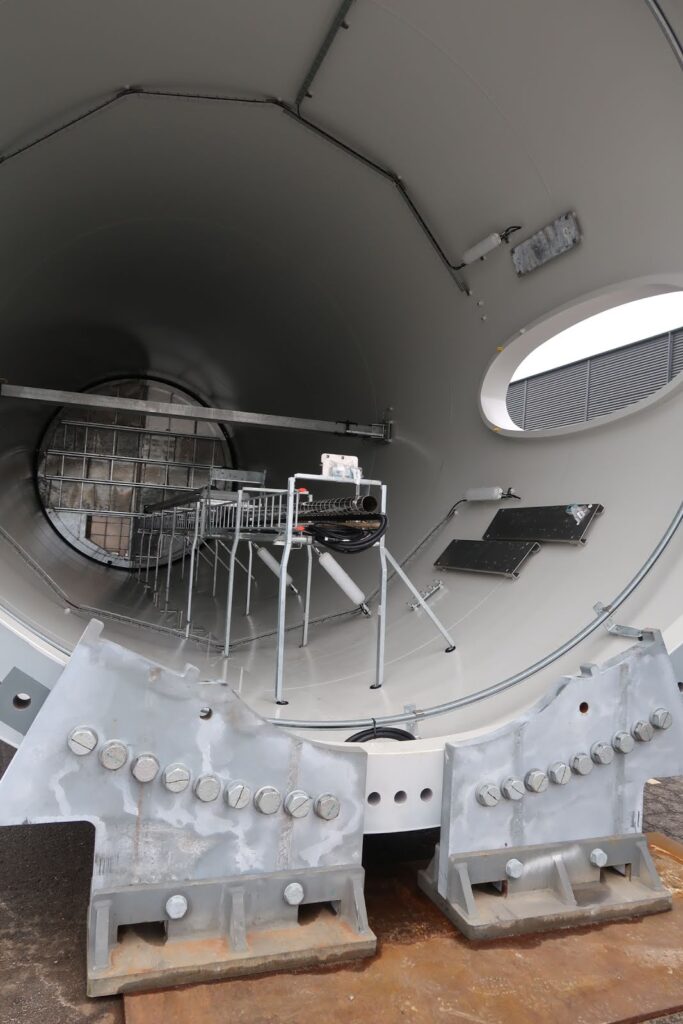 T-Pylon testing
As part of the development of the T-Pylon, a prototype was created for testing purposes. Valmont SM still has the parts, and we got to do a thorough inspection.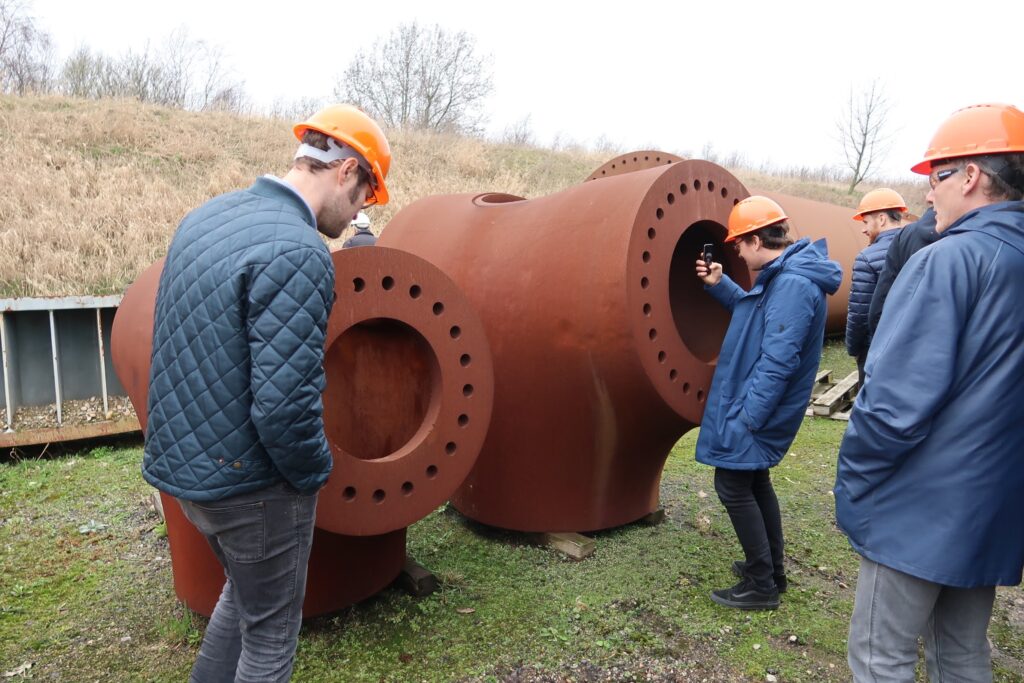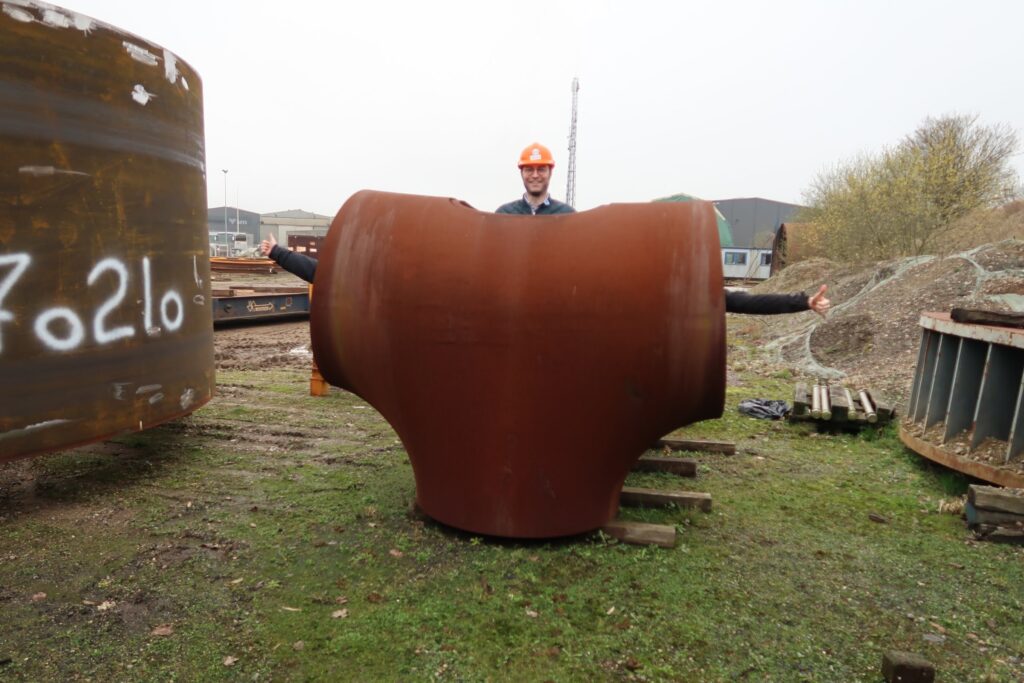 Landgangen
After our visit to Valmont SM, we drove on to Esbjerg to visit the newly inaugurated bridge and promenade Landgangen, for which we have designed the steel construction.
The bus ride home was spent watching movies, playing cards and relaxing after an exiting day.